Step-by-step guide to buying new
04 August 2023
Buying a new home – especially a new-build home that's waiting for you to put your stamp on is an incredibly exciting time.
That said, a new home is probably the biggest purchase you're ever likely to make, so it's a good idea to know what to expect and to do what you can to make sure the whole process goes as smoothly as possible.
In this section:
Do your research
First things first, research what properties cost in your chosen location and compare this to the funds you're going to be able to raise. These will include your deposit and what you're able to borrow from a mortgage lender – typically four times your salary (or joint salaries – if you're buying with a partner or friend).
Then use a mortgage calculator to get an idea of what your monthly repayments are likely to be and whether – based on all your other expenditure – you can afford them. You don't want to be paying so much that you can't afford life's little luxuries occasionally as well! 
If you can't make the sums work, it doesn't necessarily mean the end of your dream –there are some excellent first-time-buyer incentives in place to give you a helping hand, which we'll come onto next…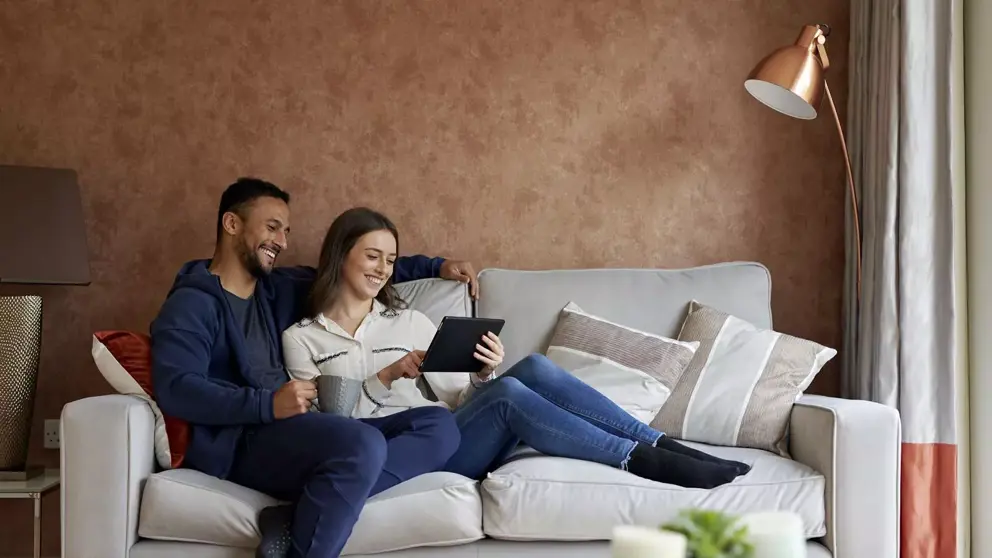 Make the most of incentives
In England, as a first-time buyer purchasing a new-build property, you could take advantage of the government's Help to Buy scheme.
With a Help to Buy: Equity Loan, subject to eligibility, terms and conditions, you only need to save a 5% deposit of the price of your new home. The UK government loans you another 20% and your mortgage is effectively 75%, making you much more attractive to lenders.
Another way to buy your home with a smaller deposit is via the Shared Ownership scheme, which is great if you can't afford the full purchase price of your home straight away.
If you're buying in Scotland, you could take advantage of the Shared Equity scheme, whereby you fund between 60% and 80% of the property price and the Scottish Government loan you the remainder. This keeps both your deposit and monthly payments to a minimum.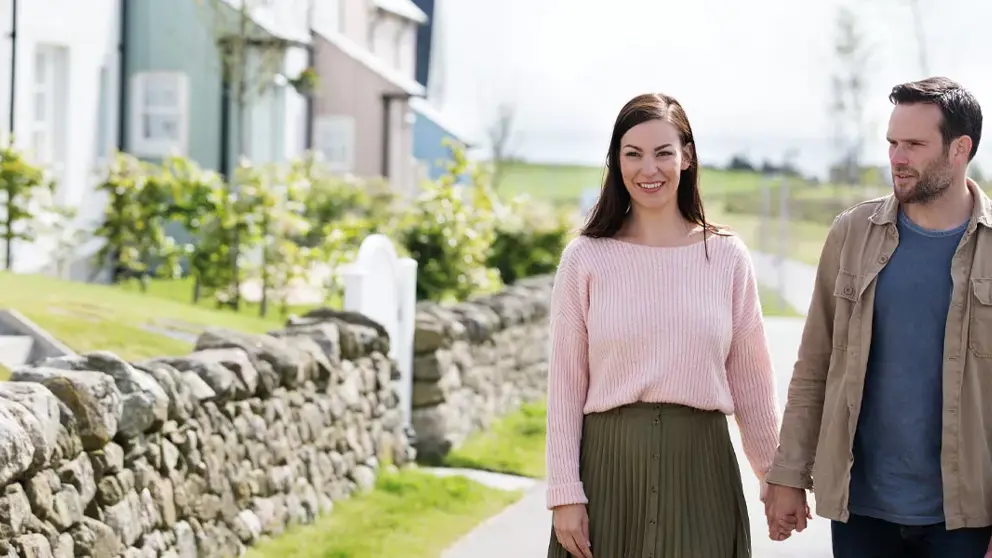 Get your funds in place
Unless you're lucky enough to be gifted your deposit, you're going to need to commit to a regular savings plan to raise the funds you need. If you're between 18 and 40 and buying your first home in England, the Lifetime ISA lets you save up to £4,000 each year, with the UK government adding a 25% bonus, up to a maximum of £1,000 per year.
When saving, you should factor in all the other costs associated with buying your new home, such as the reservation fee, solicitors and removals along with new furniture and other household essentials to kit out your home.
The good news is that when you're buying a home for the first time, there are concessions in terms of stamp duty (England) and – in Scotland – the Land and Buildings Transaction Tax (LBBT).
First-time buyers don't pay stamp duty on homes priced up to £300,000 – and for homes priced up to £500,000, stamp duty is just 5% of the amount over £300,000. In Scotland, first-time buyers can claim a tax relief of up to £600, which means you start to pay LBTT at a higher-than-normal threshold – on homes priced over £175,000.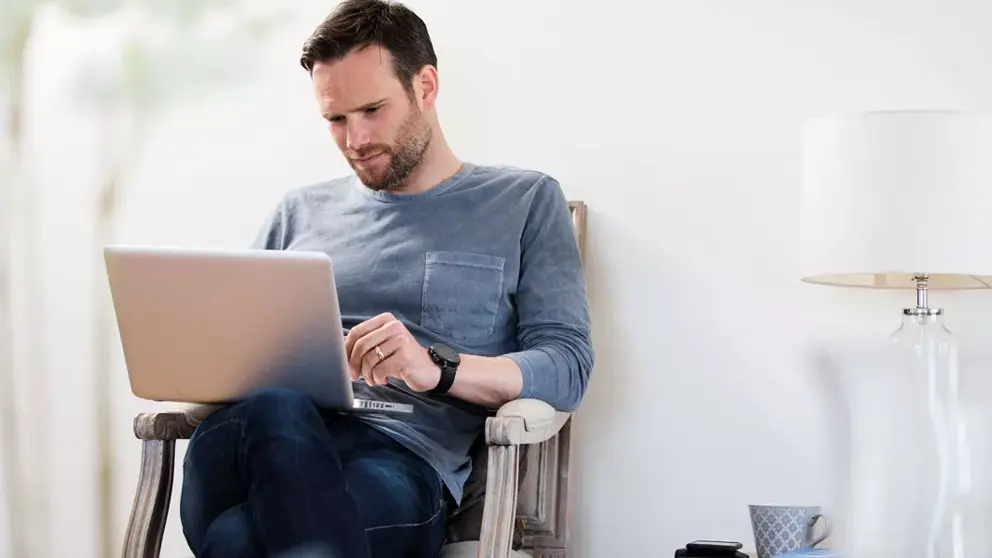 Arrange a mortgage in principle
You should start the mortgage process to receive a 'mortgage in principle' as soon as you decide to buy your new home. A mortgage in principle confirms the amount a lender is willing to give you, which means you'll know for certain how much you can afford. This could help speed up the process and put you at an advantage ahead of other prospective buyers.
Processing your mortgage application – including carrying out the necessary identity, employment and credit checks – can take anything between 18 and 40 days, possibly longer. At this point, you'll receive a 'mortgage in principle' – lasting between 30 and 90 days – and will be in a good position to reserve your new home.
Your mortgage application can then progress and – providing all is well ¬– you will be made a formal offer by the lender. You should know that most mortgage offers are usually only valid for six months so if your new home isn't due to be completed until after then, you should ask your mortgage broker or Independent Financial Adviser (IFA) to recommend a suitable product.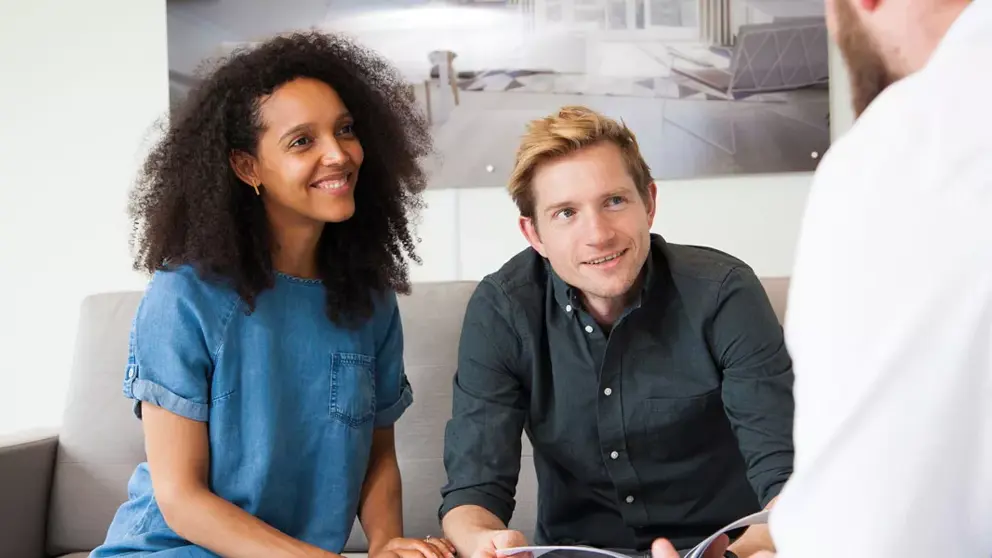 Start your search
Once you've agreed how much you can borrow, you can then start the search for your new dream home. Our developments are located at prime locations across the country – handy for local amenities, schools and transport links but also close to attractive green spaces where you can easily take time out in nature.
To help you get started, on each community's page we've included the key property features, available homes and prices, floor and site plans, and useful information about the local area. You'll also be able to view images and virtual tours, which help to convey the spaciousness of our homes and how easily they adapt to different buyers' needs.
If you're not sure where to start, or you need some help refining your choices, one of our sales executives will be happy to talk you through the different options. Better yet, book an appointment to come and see us – and your new home – in person! That way you can explore our developments first-hand and be certain you've made the right decision about where to put down roots.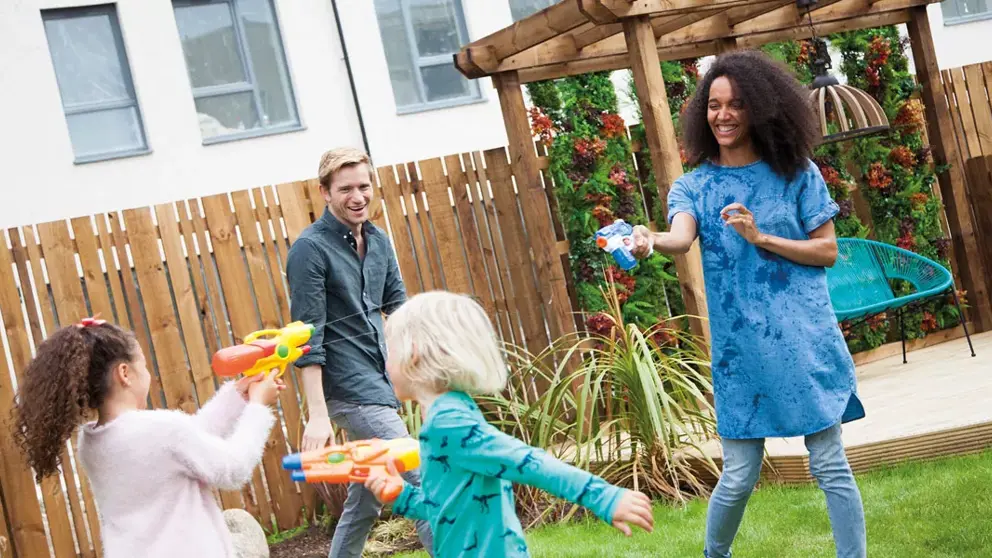 Reserve your home
Once you're happy you've found the home of your dreams, you can reserve your chosen plot and pay the required reservation fee to secure your home – your sales executive will be able to advise you on the amount.
You should also contact your mortgage lender or IFA to let them know they can proceed with your mortgage application. Once you receive – and accept – your official mortgage offer you'll then need to instruct a solicitor to act on your behalf and undertake the conveyancing process for you.
Conveyancing covers everything that needs to happen to ensure the legal transfer of home ownership from the seller to you. It includes things such as drafting contracts and conducting property and local authority searches to check everything's in order.
There are normally two stages to the conveyancing process: the first is the point at which the terms of the deal are fixed (known as exchanging contracts in England and concluding missives in Scotland); the second stage is completion, where the legal title passes.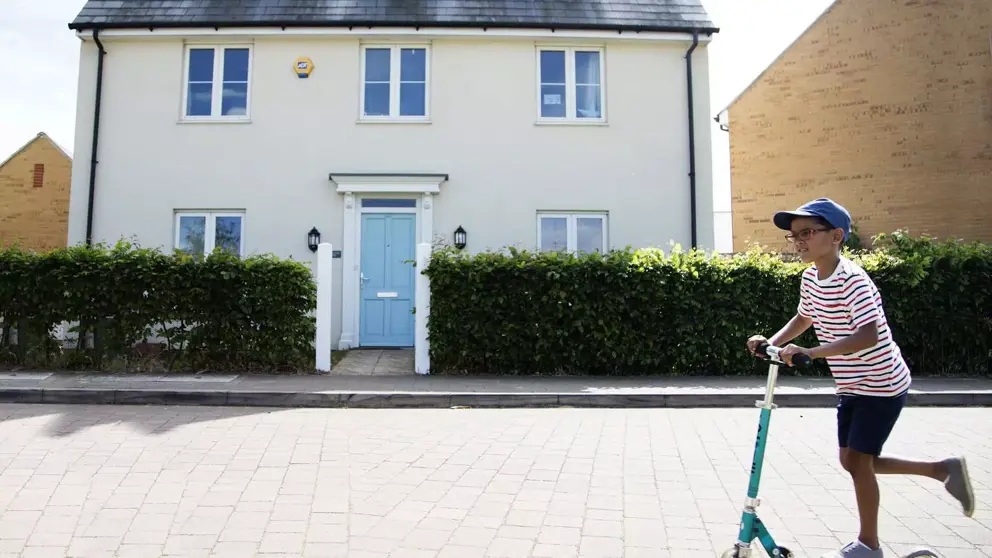 Exchange contracts/conclude missives
Exchanging contracts (England) and concluding missives (Scotland) is the final step in the buying process and the point at which the sale/purchase contract becomes legally binding.
In England, the final contracts are ready once your solicitor has carried out all the necessary searches and you're happy with the terms. You and the seller will sign a copy of it and the contracts will then be exchanged.
Under Scottish law, your contract will be legally binding once missives – the series of solicitors' letters that constitute the contract for the sale of property from seller to buyer – are concluded.
Your contract will include a completion date, which is the date the property legally becomes yours. You'll need to pay your deposit now – as well as any other required costs ¬¬– as well.
Throughout the buying process, we'll stay in touch at every step to make sure things go as smoothly as possible.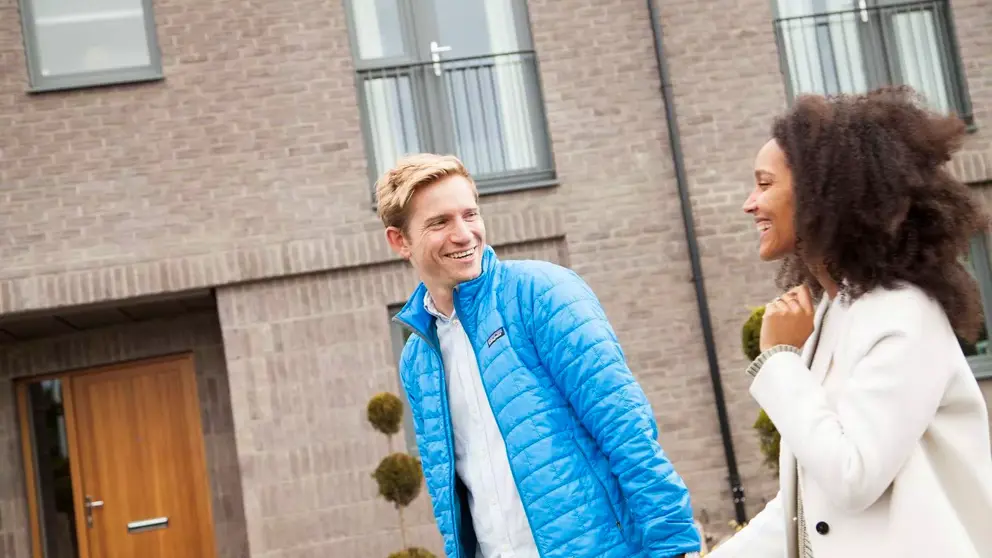 Organise insurance and utilities
Once everything's signed and sealed, your mortgage lender will ask you to get buildings insurance to cover your new home against damage, which needs to be in place from your completion date.
You'll also need to organise contents insurance for your belongings and potentially life insurance as well – to protect you in case of unexpected events.
Moving into a new home is an exciting but hectic time so being organised is key – the more things you can put in place now, the better.
A definite for your 'to do' list is setting up or transferring accounts for TV, internet and utilities suppliers ready for when you change address.
Some other things to think about are arranging removals quotes and providing notice to your landlord if applicable, setting up mail forwarding and registering with a local doctor and dentist.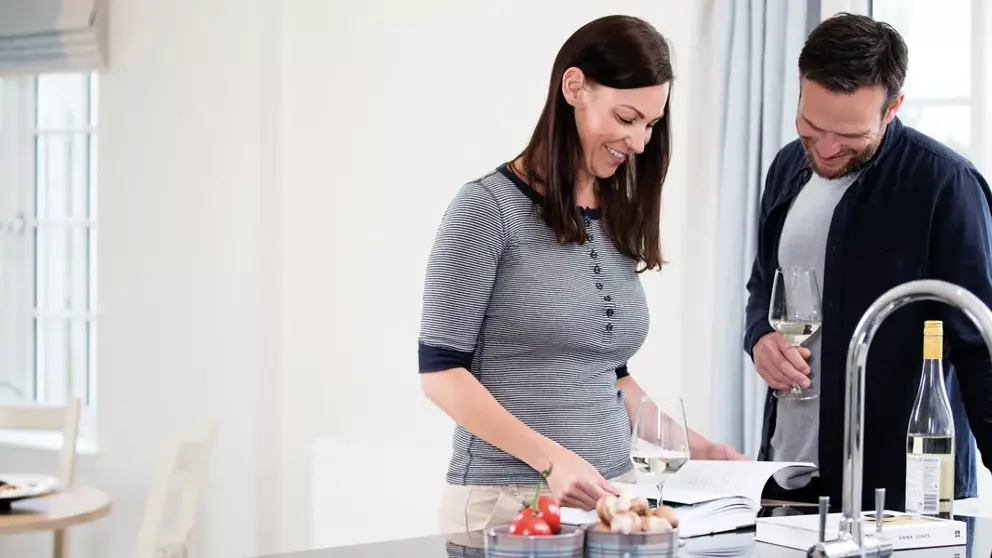 Complete and move in
Legal completion is that happy moment when you assume ownership of your new home! Sometimes exchange and completion happen on the same day, but usually they're a week or two apart.
At this point, your mortgage lender releases the money to pay for your new home – this is when you will pay your other remaining costs such as stamp duty and solicitors fees. Once your solicitor receives the title deeds, they will register you as the new homeowner with the Land Registry/Land Registers of Scotland.
As soon as you're ready to move, we'll arrange for you to attend your new home demonstration – a great opportunity to get to know your new home. We'll show you important things such as how to operate the central heating and other appliances, and give you lots of advice on keeping your new home in tip-top condition.
It's also when the really fun bit happens – handover of your keys!
But we won't just leave you to it. Once you've had chance to settle in, a member of our team will be in touch to answer any questions you may have and to make sure everything's going well with your new home.