Tram Sheds launch marks new era for iconic Edinburgh landmark
31 August 2023
The latest exciting addition to Places for People's unique urban Community of contemporary homes at The Engine Yard in Edinburgh has now launched!
The opening of The Tram Sheds – our final phase at The Engine Yard – which we recently celebrated with an exclusive tour for Customers and the project's key stakeholders, continues the captivating story of this much-loved industrial landmark's sensitive restoration while realising our long-term commitment to deliver a thoughtfully-designed and thriving new Community.
An iconic, former tram depot, The Engine Yard is located in the vibrant Leith district of Edinburgh. It opened in 1898 as the Shrubhill Tramway Workshops and Power Station, when the city's horse-drawn trams were replaced with a cable-hauled system inspired by the one in San Francisco. The workshops – or Tram Sheds – were where Edinburgh's trams were built and maintained and included the Big Shed, Wee Shed and today's intervening Gap Building, while the accompanying power station housed the haulage engines and cable winding gear that drove the entire system.
In this section: 
Unique urban living
Fast forward to today, and the trams have made way for a spectacular collection of forty-three high-specification one, two and three-bedroom homes, which have been cleverly incorporated into the original structure. The result is a fascinating fusion of old and new – gorgeous, contemporary interiors strikingly offset by ornate, industrial architecture.
The mix of apartments and duplexes offers unique urban living within a charming, historic setting. Each spacious home encompasses a contemporary, open-plan design, with the ultra-modern industrial theme marrying happily with the traditional character of the past. Beautiful arched and oval windows offer stunning views of Edinburgh and beyond.
Our heritage-led design continues into the outer spaces while the historical octagonal brick chimney – visible from Leith Walk – provides a magnificent focal point. There's even an underground car park.
A desirable, mixed-tenure Community
As the UK's leading social enterprise, we're proud to be improving Customers' lives by creating and supporting thriving Communities socially, economically and environmentally.
With our strong and diverse experience in buying, planning and building award-winning developments – and with the completion of The Engine Yard's final, impressive phase – we've delivered something truly distinctive in Leith. The imaginative transformation of this former brownfield site into a desirable, mixed-tenure Community embraces the rich history of its location while breathing new life into the local area for generations to come.
And it's wonderful to witness this lively neighbourhood – a hive of creativity and cultural diversity packed with eclectic shops, bars and restaurants, just a short walk from the city centre – fast become one of Edinburgh's most exciting new places to live.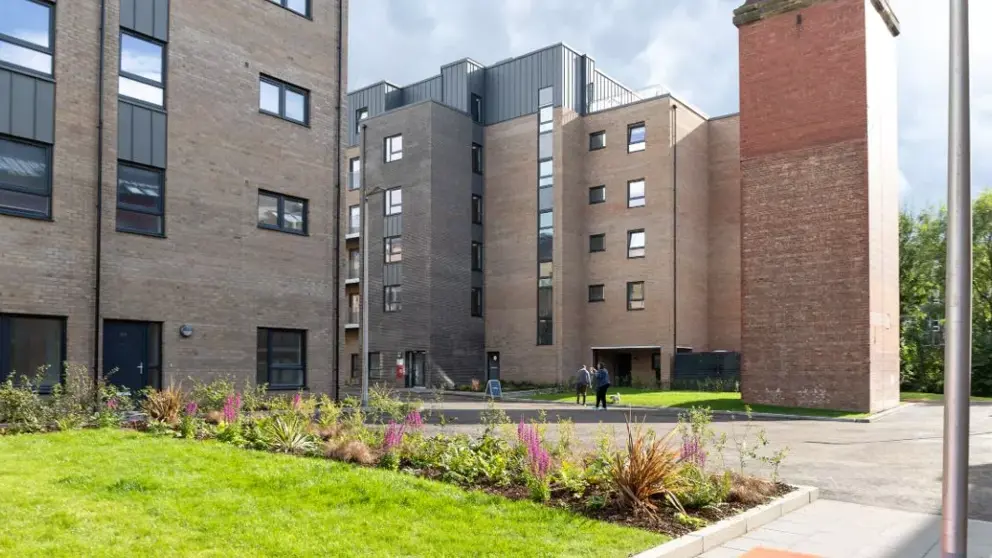 Restoring a landmark's former glory
Looking at The Tram Sheds today, it's hard to imagine them standing empty and derelict against the Leith landscape. Yet, following the demise of the cable-hauled trams in 1923 and, three decades later, the electric ones that followed, Shrubhill Works' fate was effectively sealed. In November 1956, the last tram service terminated at the depot, which was briefly repurposed as a bus depot, a museum and finally a Fringe venue before a leaking roof caused it to be abandoned completely.
It took the talented team at LDN Architects to reimagine a new and exciting future for this long-forgotten masterpiece, and our own dedicated and highly skilled construction team to bring their ingenious plans so seamlessly to life.
These focused on the sensitive restoration of the Big Shed and the Wee Shed – both listed – which now house the new apartment blocks together with a magnificent, light-filled Atrium and a bright communal courtyard at their heart. Between them, a boldly-designed new infill building – the Gap Building – is the connecting core to all three structures and the main entrance to the new homes.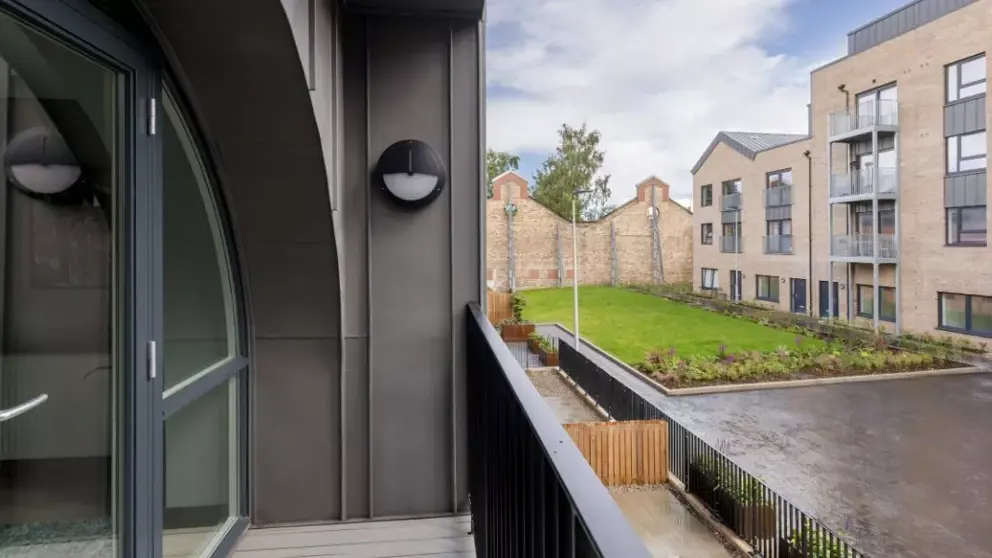 Celebrating a new era
With partnership-working central to our goal of developing quality, Customer-led homes in sustainable and well-served Communities, it was important that we marked a new era for these lovingly restored buildings not only alongside the Customers who intend to make them their home but with everyone who has been involved in the project along the way – from Places for People's own expert team to external stakeholders such as Homes for Scotland, together with our partner architects, letting agents, surveyors and mortgage brokers.
Among the attendees at the launch event was Jennifer Kennedy, Director of Public Affairs at Homes for Scotland, which represents organisations that together deliver the vast majority of the country's new homes, She said:
Also in attendance was LDN Architect's Partner in Charge Ángel Morales-Aguilar, who spoke about the intricate – yet ultimately rewarding process – of keeping this iconic piece of Edinburgh's industrial heritage alive.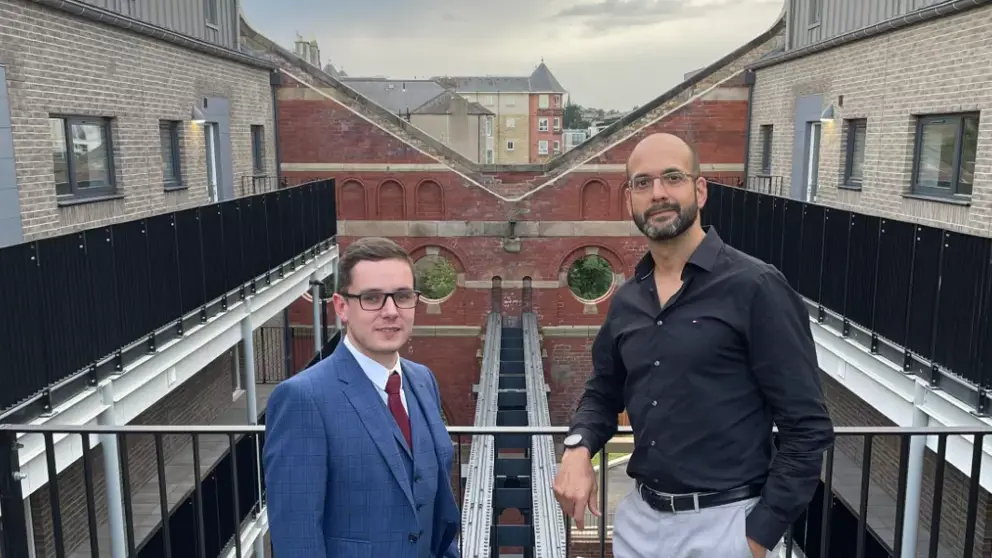 Lasting legacy
And that is essentially the lasting legacy of The Tram Sheds – a piece of history reinvented, where historic charm melds perfectly with contemporary living as part of a unique and thriving Community.
Even the city's trams have returned to Leith – and The Engine Yard – this summer, meaning Edinburgh's heart can now be reached in under five minutes. Exactly a century after the last cable-hauled tram made its way back here, the story of the trams – and The Tram Sheds – has come full circle.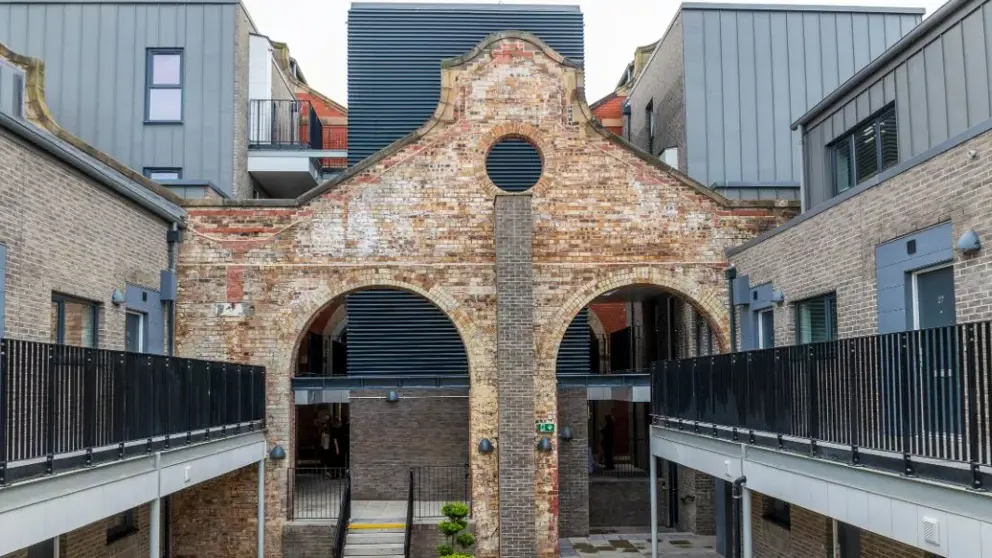 Discover The Tram Sheds
Enquire now with our sales team to find out more about this one-of-a-kind development in Edinburgh.