The benefits of Shared Ownership near Milton Keynes
When buying a share in a property in the Milton Keynes area with a Shared Ownership scheme, the deposit and mortgage borrowing or cash needed is considerably lower than a standard purchase of a similar home.
Shared Ownership offers flexibility, because you're able to buy more shares in the home as time goes on; in some cases up to 100% ownership.
You pay a subsidised rent on the part of the property that you don't own. When combined with your mortgage repayments, this is often a lower monthly cost than renting privately or repaying a mortgage on a similar home in the Milton Keynes area.
If your home increases in value over time, so does the value of your share in the property.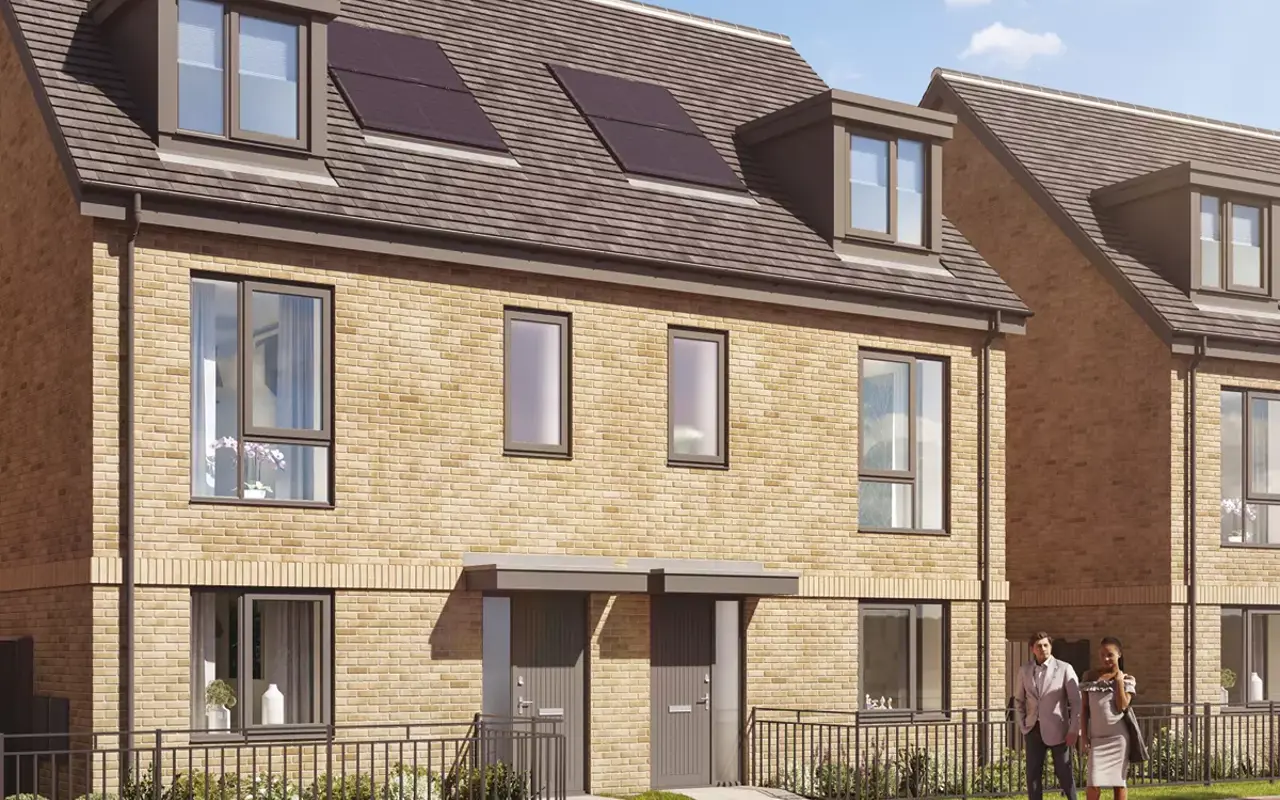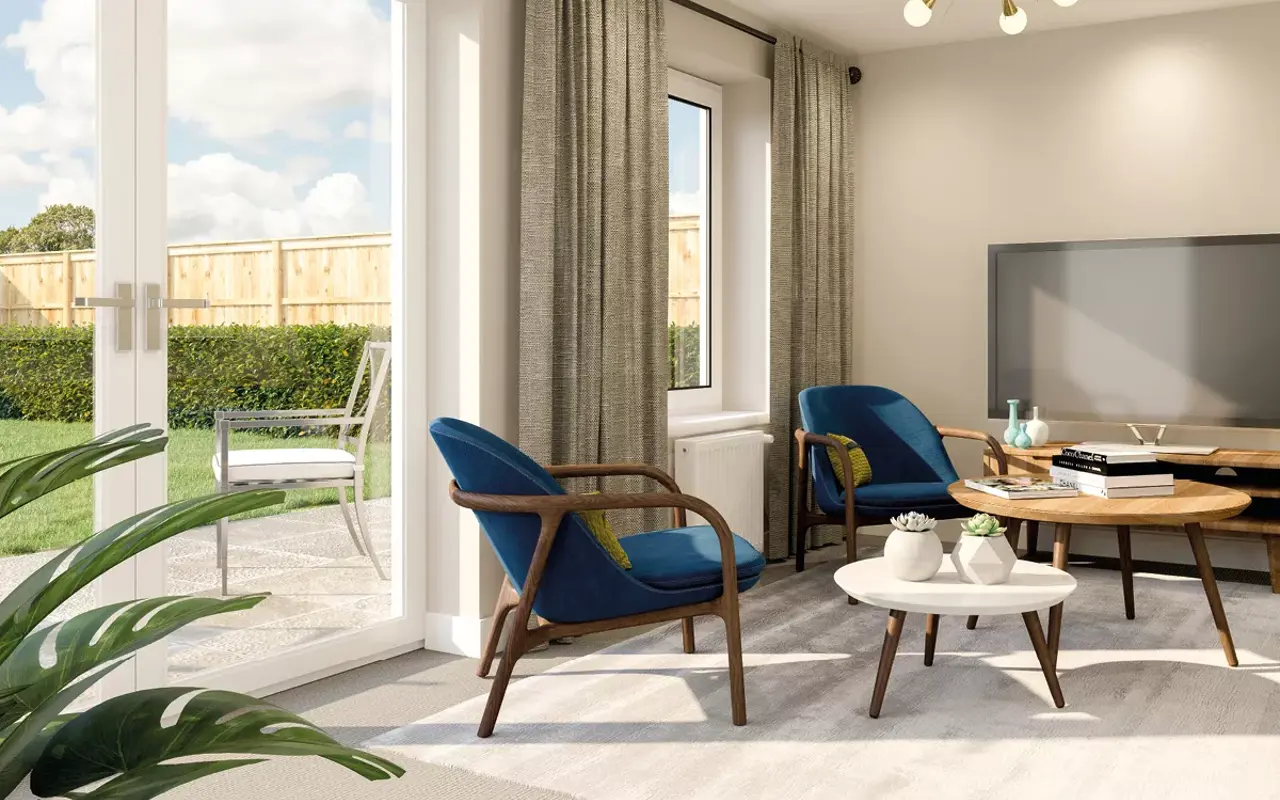 Living near Milton Keynes
With a Shared Ownership property in Milton Keynes you can enjoy all of the benefits of:
Great transport links and straightforward commutes to London, Oxford, Cambridge and Birmingham
Green spaces
Thriving Communities
Excellent amenities
Things to do
Milton Keynes has more than 200 parks, including the renowned Emberton Country Park, as well as everything from outdoor water parks and high rope adventures to nature reserves and almost endless opportunities for walking, cycling and spending time outdoors with family and friends.
With lakes and canals to explore too, like the Grand Union Canal, along with a wide range of indoor and outdoor sporting and leisure facilities across the city, you don't have to look far for your next adventure.
Milton Keynes also has a bustling arts and culture scene, with everything from art installations and galleries to theatres, live music venues and more.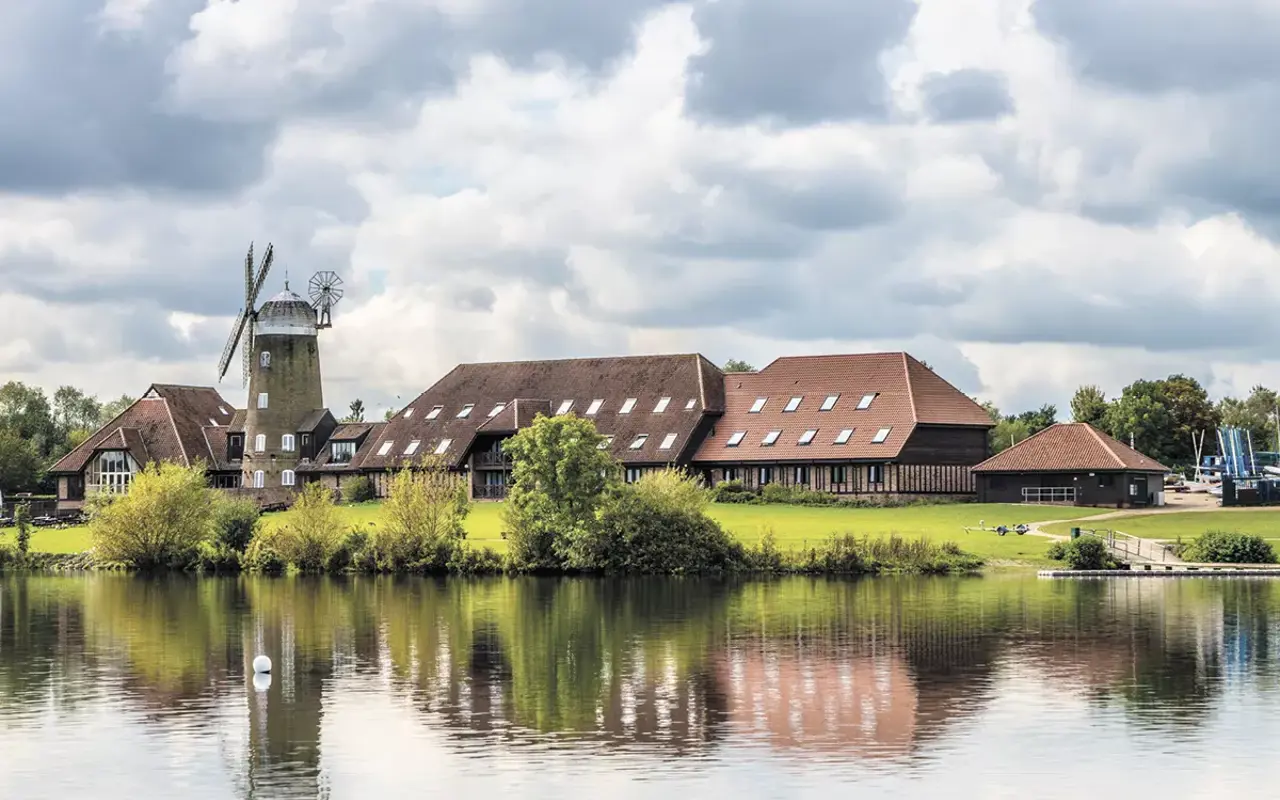 Schools and education
There are fantastic primary and secondary schools in Milton Keynes, making it an ideal place for families - most schools in the area have great Ofsted ratings, with 9 in 10 rated Good or Outstanding.
There are also plenty of options for further education nearby, whether it's colleges or universities like Cranfield University, The University of Buckingham or The University of Bedfordshire.
Amenities and shopping
Milton Keynes also provides a fantastic retail and entertainment experience, with two large shopping locations, along with many independent shops, markets, cafes and restaurants.
Just 10 minutes from the centre of Milton Keynes, the Community of Laconia Place offers all of the local amenities you need, including great schools, nearby parks and green spaces, along with shops, restaurants and cafes.
Finding Shared Ownership houses near me
There are developments all over the country offering Shared Ownership properties to eligible homebuyers. So, that brand-new home could soon be yours.
Shared Ownership houses to buy
If you're looking for a new-build property through Shared Ownership, these are some of our most popular developments.
Popular locations:
Why choose Shared Ownership new builds in Milton Keynes?
Our Shared Ownership new builds in Milton Keynes are designed with flexible and practical living in mind, with plenty of storage and a great blend of indoor and outdoor space - plus high-specification kitchens and bathrooms.
Our Shared Ownership houses in Laconia Place include kitchen/diners at the rear of the properties, leading directly onto the garden space. Our two-bedroom houses have two spacious double bedrooms, and our three-bedroom houses include a utility room, along with two double bedrooms and a single.
Our properties offer modern living in a vibrant Community, with our Shared Ownership scheme giving more people the opportunity to get onto the ladder.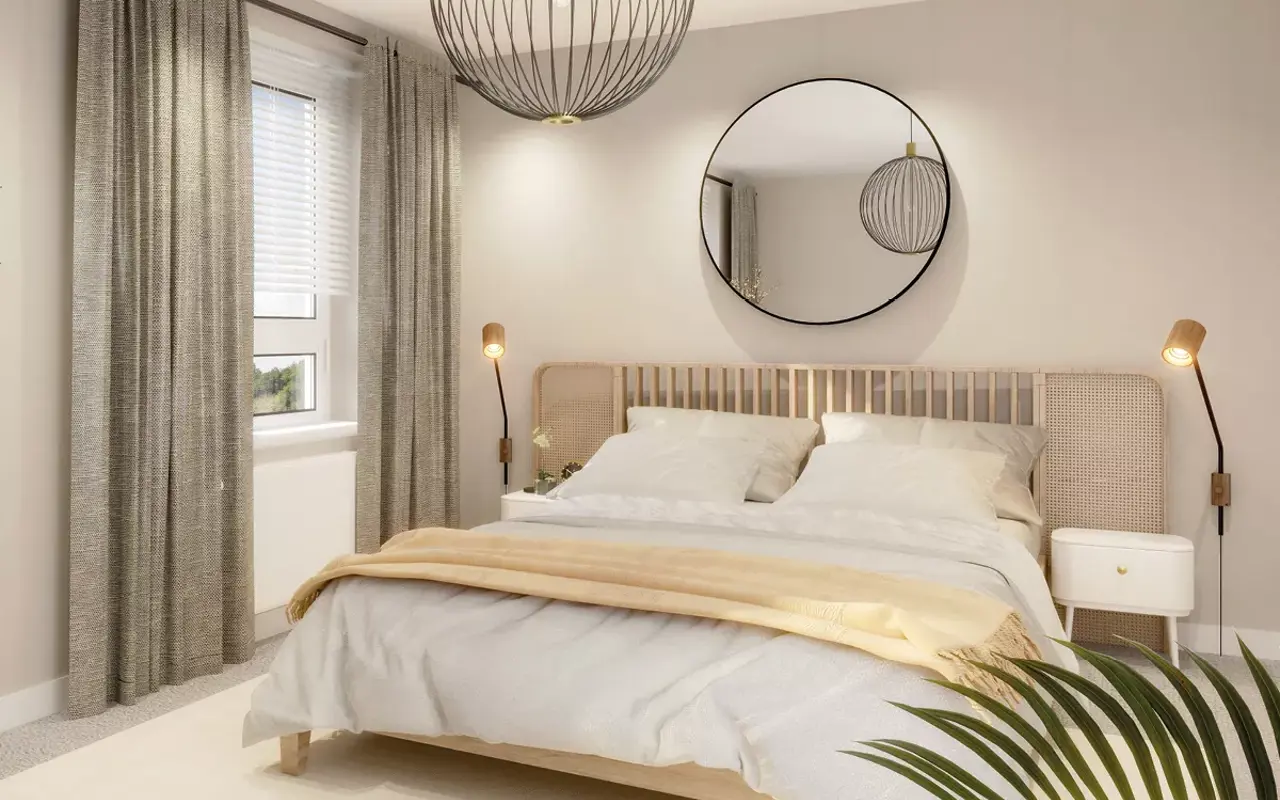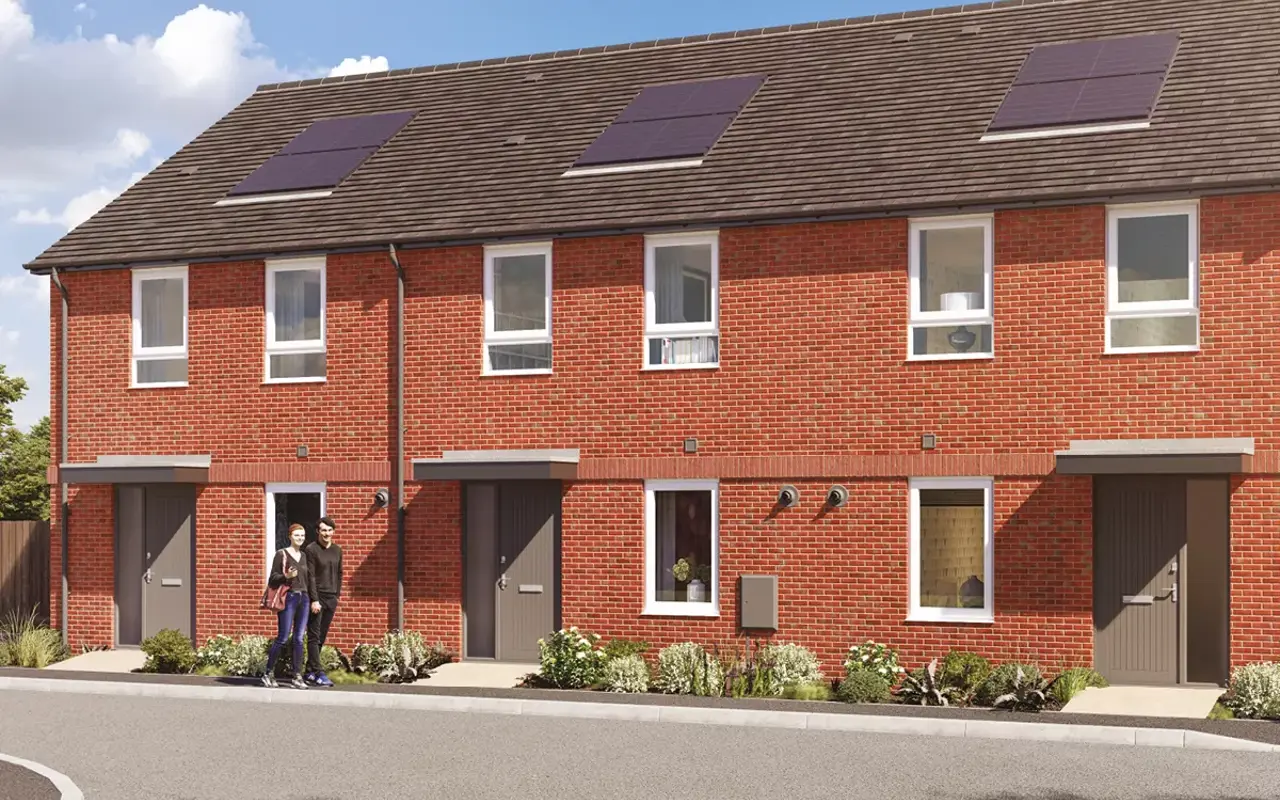 Buying Shared Ownership Properties near Milton Keynes
In order to apply for Shared Ownership properties in Milton Keynes with Places for People, you'll need to:
Be eligible for the scheme
Have a deposit available
Be able to take out and afford repayments on a mortgage for the share of the property you are buying, if you're not a cash buyer
Be able to pay a subsidised rent on the share of your home that you don't own.
For many people, the upfront and ongoing monthly costs of Shared Ownership will be lower than when buying a property important to seek independent financial advice for your own circumstances.
Find out more about the Shared Ownership process and eligibility requirements.
FAQs about Shared Ownership in Milton Keynes
How does Shared Ownership work in Milton Keynes?

In addition to repaying a mortgage on the part of the Shared Ownership property that you own, you will also need to pay subsidised rent of between 2.5% and 2.75% on the other share.

For example:

If your Shared Ownership property is valued at £200,000
You own a 40% share (£80,000)
Your annual rent will be £3,300, or £275 per month.
This is 2.75% of the 60% share that you do not yet own.

Another example is if you own a 75% share in the same property, the rent will be £1,375 per year, or £114.58 per month.

If you staircase the share of your Shared Ownership home all the way up to 100% , you will no longer pay rent, as you will own all of the property.
Can I buy more shares in my Milton Keynes Shared Ownership home later?

You are able to buy a larger share of your home later, which is known as Shared Ownership staircasing. The larger the portion of the Milton Keynes home that you own, the smaller the amount of rent that you will have to pay.

It's important to note that there can be legal costs associated with staircasing. The cost of the additional share that you want to purchase in your property will depend on the market value of your home at that time.
How do I apply for Shared Ownership in Milton Keynes?

You can view more information about our Laconia Place development in Milton Keynes and how to apply for one of the properties.

You will need to meet the eligibility and affordability requirements to apply for one of our Shared Ownership properties in Milton Keynes.

Our team will be happy to talk you through all of this and answer any questions you might have on Shared Ownership and how it all works.