Shared Ownership Conveyancing Guide
10 November 2023
Conveyancing is the legal term for transferring property ownership from a seller to a buyer. 
When you buy a new Shared Ownership home, the conveyancing process is very similar to that for buying a new home in the traditional way. However, there are a few things you need to be aware of which will help to ensure your home buying journey goes smoothly and doesn't take longer than it needs to. Providing everything goes to plan, you can expect the Shared Ownership conveyancing process for buying new to take between 6 and 12 weeks to complete.
In this article, we've provided a simple six-step guide to Shared Ownership conveyancing, so you can confidently plan your move to the brand-new home of your dreams. 
In this section:
•    Step 1 – Get a mortgage Agreement in Principle 
•    Step 2 – Find a Shared Ownership property
•    Step 3 – Reserve your new home
•    Step 4 – Instruct a conveyancing solicitor
•    Step 5 – Exchange contracts
•    Step 6 – Complete 
Step 1 – Get a mortgage Agreement in Principle
As soon as you're ready to start the search for your dream home, you should arrange an Agreement in Principle. This is the first step in the mortgage application process and confirms how much a mortgage lender is willing to lend you and what properties you're going to be able to afford.
While you can search for a mortgage product yourself, it's better to seek the help of a mortgage lender or independent financial advisor (IFA). This is because they have access to the best deals, including some you won't be able to access yourself. However you need to make sure they're experienced in Shared Ownership mortgages so that they can find you the right product at the optimum rate. 
If you're buying your home with Places for People, our recommended IFAs will carry out a financial assessment to determine your eligibility for Shared Ownership before helping you to find the best mortgage deals.  
Find out more about How to get a mortgage for Shared Ownership.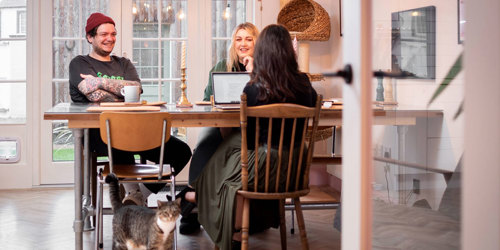 Step 2 – Find a Shared Ownership property
Now that you know how much you can afford – and you have your Agreement in Principle in place – you can begin the search for your brand-new Shared Ownership home. 
Why not browse our own range of Shared Ownership properties while reading useful information about the local area to see if it's the place for you. Once you've spotted your perfect home, try our Shared Ownership Calculator to check it's within your budget.
Step 3 – Reserve your new home
If the sums add up and you're happy to proceed, now is the time to reserve your preferred plot. This will involve paying a reservation fee to secure your Shared Ownership home, but when the sale goes through the fee will be deducted from the share you're purchasing. If you're buying a Places for People home, your sales executive can advise you on the amount.
Now is also when you should secure your mortgage. Providing you're happy with your Agreement in Principle you can simply go back to your mortgage broker or IFA (or the lender if you approached them directly) and tell them you want to proceed with a full application.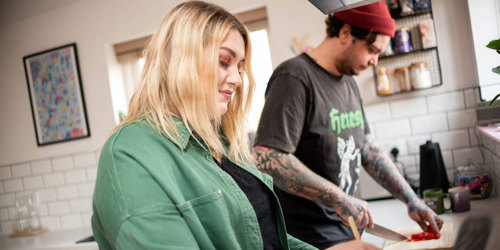 Step 4 – Instruct a conveyancing solicitor
Once your mortgage application is accepted, you're ready to instruct a solicitor or conveyancer to carry out all the legal work involved in buying your new home. You just need to make sure you choose a solicitor who is experienced in Shared Ownership conveyancing. Again, if you're buying your new home from us, we will be happy to recommend a specialist we know understands Shared Ownership conveyancing.
Your conveyancing solicitor will run checks on both the property being purchased under the Shared Ownership scheme and the Shared Ownership lease. This includes carrying out legal searches with the local authorities or Environment Agency and advising you on anything that might arise. They will also check the process for increasing your share of the property in the future – otherwise known as staircasing – as well as look at any clauses or restrictive covenants in your lease. 
Due to the additional paperwork involved, this stage of the conveyancing process can take a little longer than traditional conveyancing. However, the Shared Ownership lease is based on a government-standardised product and Shared Ownership specialist conveyancing solicitors are very familiar with the form of lease to be used, so they should be able to review this quickly for you.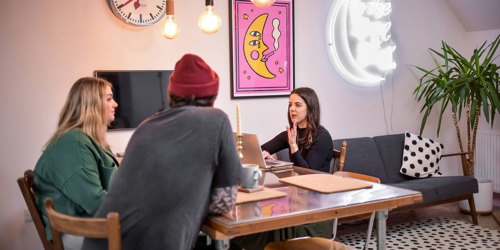 Step 5 – Exchange contracts
Once all the legal work is complete and both your mortgage lender and solicitor are happy to proceed, they will set a date to exchange contracts on your new home. Your solicitor will prepare the final contracts and if you're happy with the terms, you and the seller will sign a copy of it and the sale/purchase then becomes legally binding. You will also receive a copy of your lease to sign, which details the percentage share of the property you own and what your rental payments will be on the remaining share.
It's also the point at which you pay your deposit – which typically starts from 5% of the share you're buying – and agree a completion date with the developer or housing association you're buying from.
Step 6 – Complete
Completion is that exciting moment when you legally start to own a share of your new home!
On completion day, your solicitor will transfer your funds across to the seller's solicitor and you will settle any other outstanding costs, such as stamp duty (if applicable) and your solicitor's fees. 
You're now ready to pick up the keys to your brand-new Shared Ownership home. If you're buying with Places for People, prior to completion we'll also arrange a new home demonstration, so you can easily get to know your new home and discover how everything works.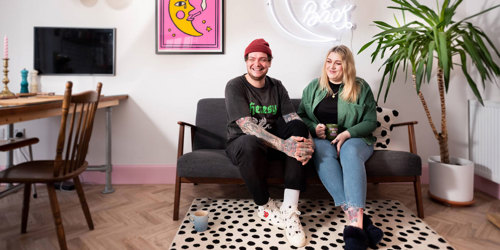 Find out more about Shared Ownership
By now you should have a good understanding of the Shared Ownership Conveyancing process. The key takeaway is to select a mortgage broker (or IFA) and solicitor who are Shared Ownership specialists. That way, your move should go smoothly without unnecessary delays.
At Places for People, you can rely on our friendly, experienced team to guide you through your home buying journey and – if you need them to – recommend Shared Ownership experts to do the hard work for you.
Why not speak to us today about buying a brand-new place to call home?
Information provided in this blog was fact-checked by residential conveyancing expert Paul Best at leading international law firm DAC Beachcroft LLP.