A beginner's guide to mortgages
07 February 2022
Looking to buy a brand-new home of your own but not sure how the whole mortgage process works? You're not alone. This guide tells you everything you need to know.
In this section: 
What is a mortgage?
A mortgage is a loan that you get from a bank or building society in order to buy a property. Most people won't have the whole amount needed, so they pay a deposit (usually at least 10% of the asking price – although there are a few mortgages available when you'll only need to pay 5%) and borrow the rest.
Generally, the better your loan to value ratio (LTV) – the percentage of your home you actually own versus the percentage that's covered by your mortgage loan – the better the mortgage rate. An LTV of 75% or below means a deposit of at least 25%, which is where the really good rates start to kick in, although rates are still competitive up to 90%.
How does a mortgage work?
Craig Morrison, Sales Director at the Mortgage Advice Bureau, explains:
"When you apply for a mortgage, the mortgage lender will work out your monthly repayment amount – including interest – which you will pay back over an agreed number of years. Currently, the repayment term for most first-time buyer mortgages is 30 years, but it can be shorter or longer than this.
"If you can afford to pay a higher monthly mortgage payment you may end up paying back less in the long run. But even if you can't, most lenders usually let you overpay a certain amount each year, so you can pay your mortgage off sooner."
There are plenty of mortgage calculators online, which you can use to get a rough idea of what your repayments are likely to be based on how much you're borrowing and for how long. However, a mortgage broker is often best placed to help at this point, since they'll be able to take account of your individual circumstances. They often have access to better deals not available elsewhere.
How much could I borrow?
Craig continues: "Generally, mortgage lenders will lend you 4.5 times your annual income (with a few even offering 5 times your salary based on your circumstances and – for joint applications – 4.75 times total annual income) and they will need you to pay a deposit of anything between 5% and 40%. If you're a first-time buyer purchasing a new-build property in England, the government's Help to Buy scheme means you'll only need a 5% deposit."
The fact that the loan amounts are based on annual income can make it easier to buy as a couple or with a friend/family member, compared to buying on your own. However, you shouldn't rule out getting a mortgage on your own, particularly if you're lucky enough to be able to put down a large deposit.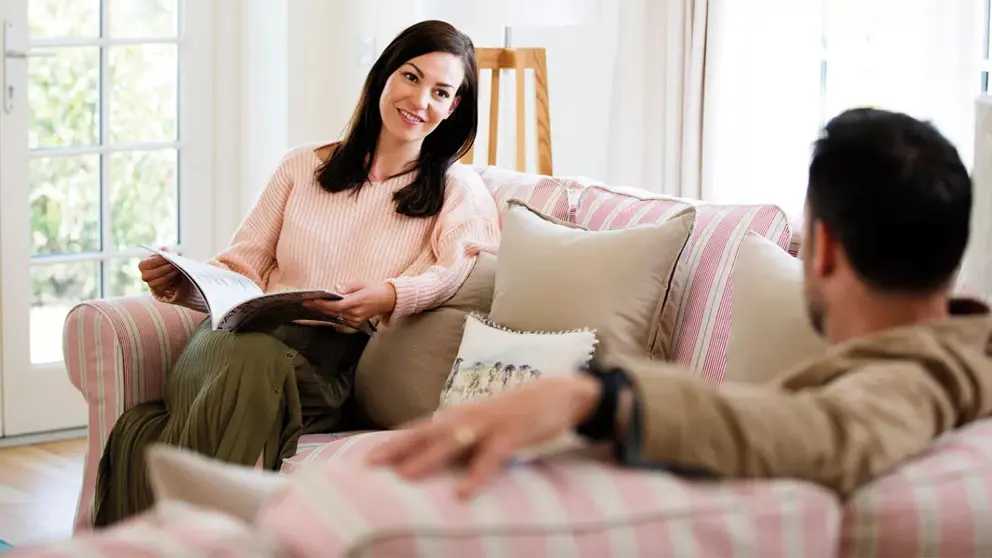 What mortgage could I afford?
Working out how much you're eligible to borrow has to be weighed against what you can realistically afford to pay back each month. This is why mortgage lenders carry out mortgage affordability tests – as well as using other lending criteria – to determine whether they can make you a mortgage offer.
Also, the bigger the deposit you can put down the better your mortgage offer is likely to be, potentially saving you money over the long-term. However, you do need to make sure you have available funds for all the other costs involved in buying your new home, such as mortgage fees, stamp duty or Land and Buildings Transaction Tax (LBBT) - the tax payable on residential properties in England or Scotland, solicitors' fees, and furniture/household essentials.
The good news is that as a first-time buyer, you only start to pay stamp duty in England when your new home tops £300,000. In Scotland, first-time buyers can claim a tax relief of up to £600, with LBBT effectively payable on homes priced over £175,000.
How do I pay off a mortgage?
There are two main ways to pay off a mortgage: 'interest only' and 'repayment'.
With an interest-only mortgage you just pay the interest so whenever you come to sell you would need to repay the full mortgage – this type of mortgage is mostly used for buy-to-let mortgages.
As a new homeowner, you're far more likely to have a repayment mortgage, ensuring your monthly payments go towards paying off not just the interest but your property as well.
What are the different mortgage rates?
The amount of interest you pay on top of your loan each month will depend on your mortgage interest rate and whether you choose a variable or fixed rate mortgage, and also your mortgage term – how long you take it out for.
With a variable rate mortgage, the amount of interest you pay each month can fluctuate. This means that some months you might end up paying more than you expect whereas some months you might end up paying less. These types of mortgage generally come in two forms: tracker and standard variable.
Tracker mortgages are fixed to a set percentage above the Bank of England's base rate of interest, which means the amount you pay back will tend to move in time with the UK's standard rate.
Standard variable rate mortgages are not fixed to the base rate of interest set by the Bank of England; instead, the amount that interest rates vary from month to month is decided by your mortgage lender.
Fixed rate mortgages let you 'fix' the rate of interest at a predetermined amount for a set period of time. This means that your monthly repayments stay the same, regardless of any changes to the Bank of England's base rate of interest. It also means your lender can't change the rate you pay until the agreed time period is at an end.
A fixed rate mortgage removes the risk of being caught out by a rise in interest rates and potentially being unable to meet your payments if the price goes up. The downside is that they offer less flexibility and early exit fees are likely to apply if you decide to move your mortgage elsewhere.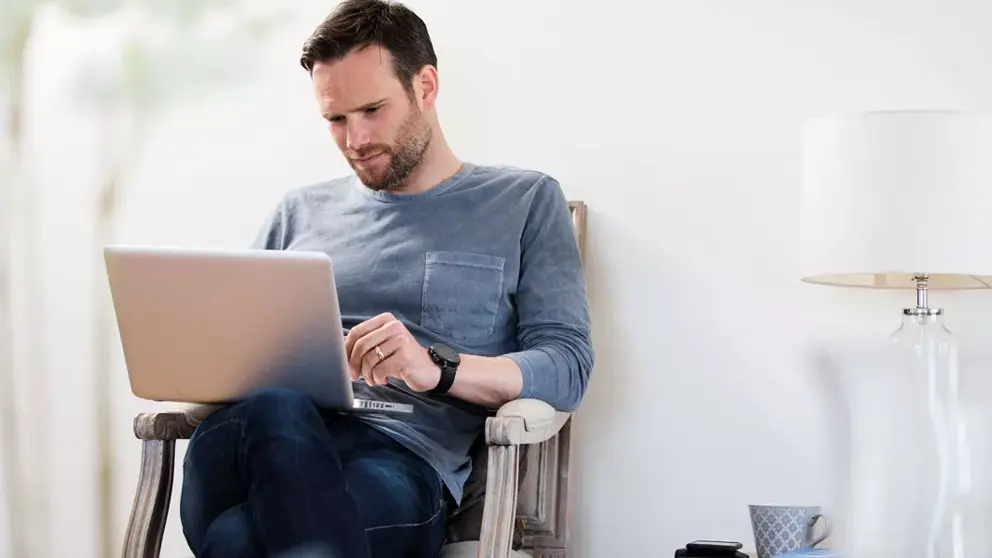 How do I get a mortgage?
There are a number of ways to arrange your mortgage. Using a comparison site is one way but it's also worth asking your bank or building society about their mortgages – as an existing customer, you might be able to negotiate a good deal.
If you need help navigating the different types of mortgages, it's a good idea to go with a mortgage broker, such as an Independent Financial Advisor (IFA). They usually have access to better deals and will be able to recommend the one best suited to your personal circumstances, your deposit and how much you can afford to pay each month.
At Places for People, we work closely with a number of IFAs around the UK who specialise in new build mortgages and first-time buyer schemes such as Help to Buy. The IFA will take you through the entire process step by step, guiding you through the cost of your mortgage, dealing with the required paperwork and arranging the mortgage valuation on your new home.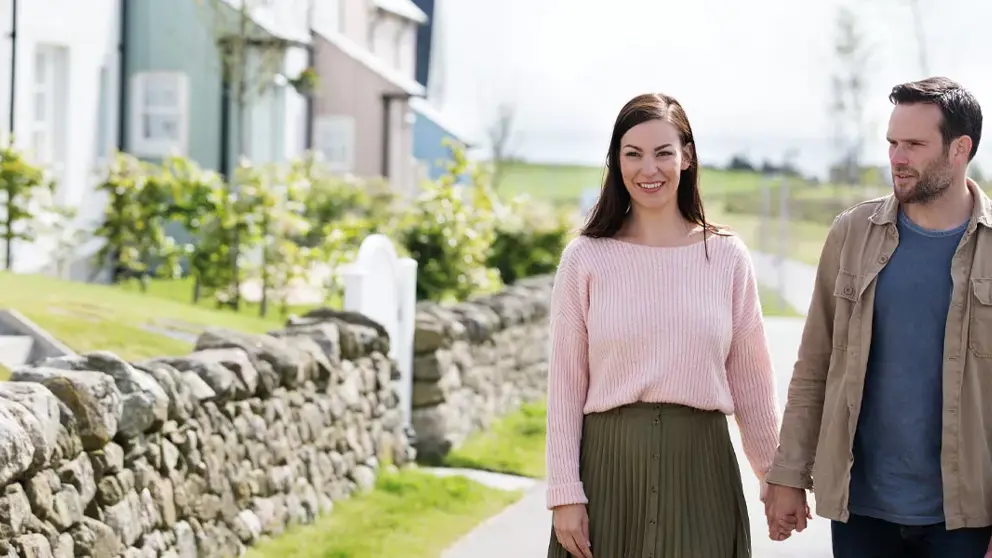 When should I apply?
You should start the mortgage process as soon as you decide to buy your new home. If the property you're buying isn't due to be completed until after six months, you should ask your mortgage broker or IFA to recommend a suitable product. This is because most mortgage offers are usually only valid for six months.
Processing your mortgage application – including carrying out the necessary identity, employment and credit checks – can take anything between 18 and 40 days, possibly longer. At this point, you'll receive a 'mortgage agreement in principle', which confirms the amount the lender is willing to lend you. It means you'll know for certain how much you can afford, which could help speed up the process and put you at an advantage ahead of other prospective buyers who don't yet know how much they can borrow. This approval usually lasts between 60 and 90 days.
Will I have to pay a mortgage fee?
Some mortgages come with set-up fees so it's worth doing your research and factoring these costs into your budget. With some mortgages, you have the option of adding the fee to your total mortgage amount; while it's tempting not to have another cost to pay outright, you'll need to weigh up whether it's worth paying interest on that amount for the next 25 years!
Equally, cashback deals – which provide you with a modest cash sum in return for taking out a mortgage – or no-fee mortgages (sometime available if you're an existing bank customer) aren't always the best option either – particularly if you're going to be paying a higher interest rate than you would be with a mortgage that has a fee.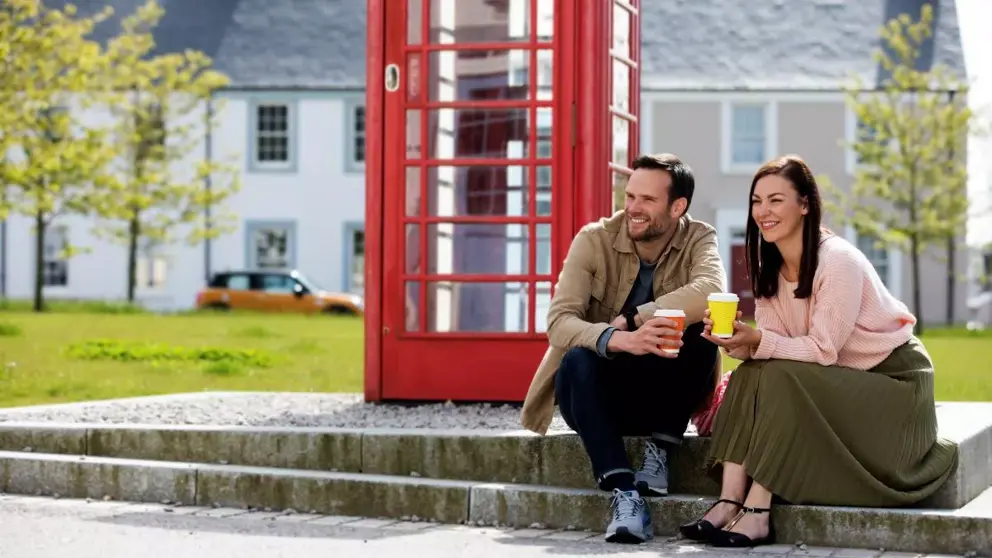 If you'd like more information about the home buying process, speak to one of our sales executives.
In the meantime, why not get started on the journey to buying your brand-new home?
Please note: This guide should not be considered professional financial investment advice. We strongly recommend that anyone considering taking out a mortgage should seek independent advice from a registered financial professional. Please be aware that your home may be repossessed if you do not keep up repayments on your mortgage.