How to get a mortgage for Shared Ownership
04 August 2023
One of the biggest choices you'll need to make once you've decided that Shared Ownership is right for you, is how you'll finance your dream home.
Shared Ownership mortgages could be the key to turning your all-important dreams into reality, and it's important to understand how they work, so you can organise your finances in the right way. After all, it's one of the biggest financial commitments you'll need to make.
To help you out, this article shares the ins and outs of Shared Ownership mortgages, breaking down the process, and explaining some of the key considerations.
In this section:
What is a Shared Ownership mortgage?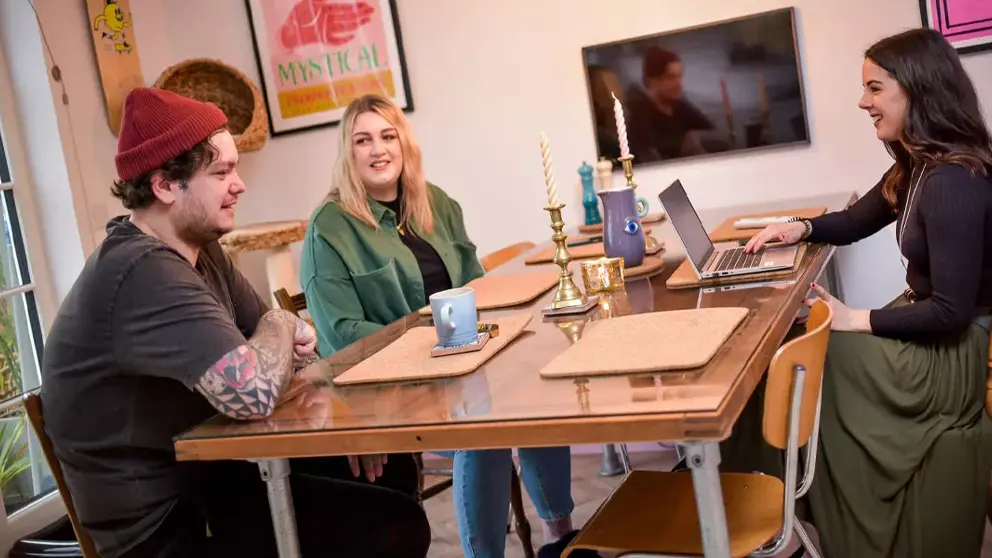 To put it simply, it is a mortgage on a Shared Ownership property! And, if you need to know exactly what Shared Ownership is and how it works, then visit our Shared Ownership page.
Shared Ownership allows you to purchase a share of a property (usually from 25% to 75%, depending on the scheme and affordability) and pay subsidised rent on the remaining portion.
Shared Ownership mortgages offer an alternative route to home ownership, specifically designed to make it more accessible for first-time buyers and others who perhaps cannot afford to buy a property in full, at the moment.
It's a government-backed initiative, aimed at helping many first-time buyers get their feet on the property ladder. With Shared Ownership, you can secure a stake in the new home of your dreams while paying the mortgage on just your percentage share or paying for it in cash, as well as rent on the portion you don't own.
This often makes a mortgage for Shared Ownership more affordable and accessible than a 'traditional' mortgage.
And then, over time, you have the opportunity to increase your ownership through a process called "Shared Ownership staircasing" – basically increasing the share you own of your own home – and you can then remortgage for the extra share you take on.
Unsure on how it all works? Find out more about the Shared Ownership process.
How do Shared Ownership mortgages work?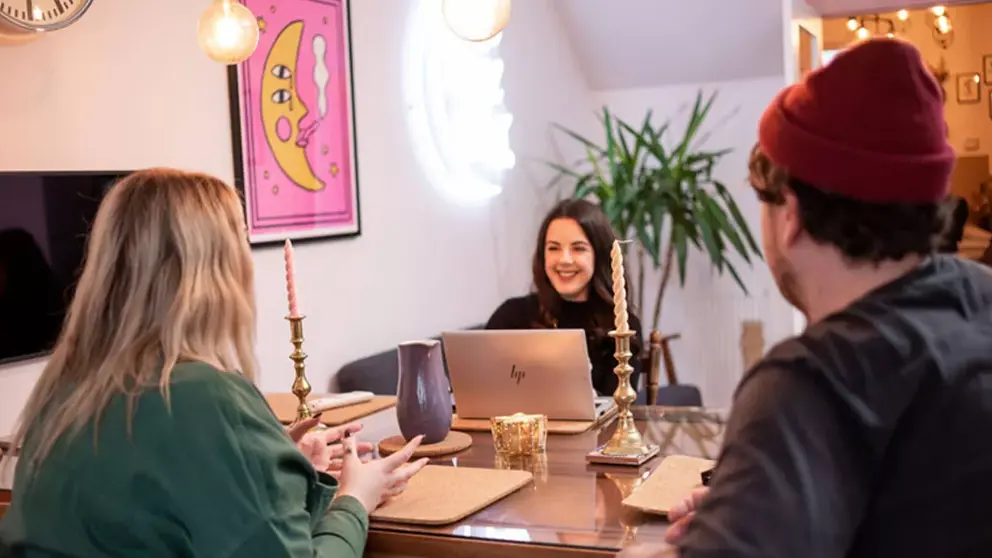 Once you've found and fallen in love with the Shared Ownership property of your dreams, unless you're a cash buyer it's really important that you secure a mortgage for your share of the home.
As with typical mortgages, Shared Ownership mortgages involve saving for a deposit. But for a Shared Ownership home, this is usually a much lower total to aim for, because it's based on the percentage of the property you're purchasing and not the entire value of the home.
The Shared Ownership mortgage application process is like the one you go through with any other mortgage, although not every mortgage lender will offer mortgages on Shared Ownership properties.
More often than not the housing association or developer can help you out with all the important information, and then you'll need to find lenders that offer these types of mortgages and go through their processes, ensuring you meet their eligibility and affordability criteria. Our independent financial advisors are also Shared Ownership specialists and will be able to point you in the right direction.
What is different about mortgages for Shared Ownership?
The only real difference between normal mortgages and Shared Ownership mortgages is that they are specifically designed to suit the Shared Ownership scheme.
Lenders offering Shared Ownership mortgages have gone through this process with other people just like you – often many thousands of times – and so they understand the subtle differences of Shared Ownership, and ensure their products cater to the needs and circumstances of Shared Ownership buyers.
As with all mortgages, it's important to do your research to find the best deals, and, if you can, make sure you get the right independent advice and support to help you with your decision and ensure the Ts and Cs work for you.
Who offers Shared Ownership mortgages?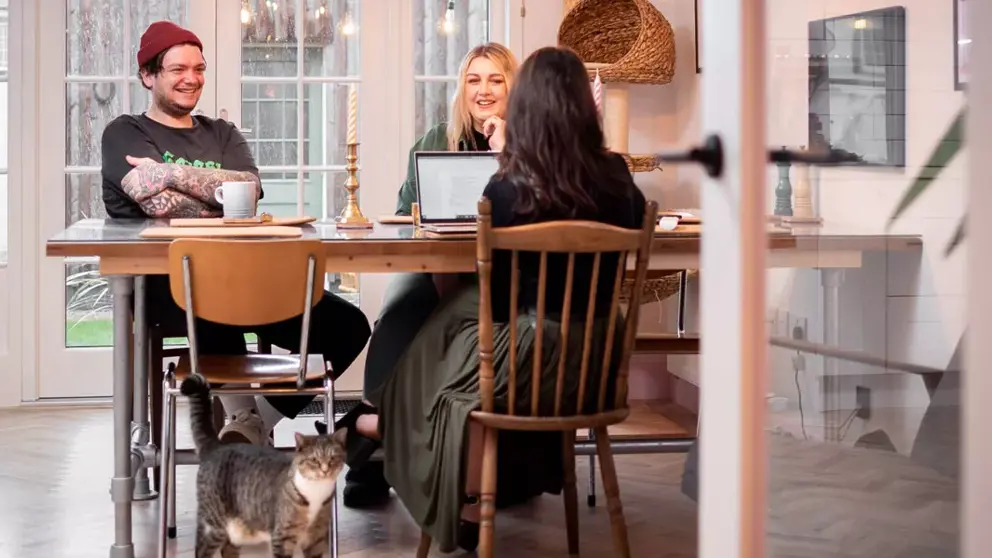 Most lenders, high street banks, building societies and mortgage specialists offer Shared Ownership mortgages, so you'll have a range of choices.
It's worth spending the time finding a great mortgage advisor or researching the products available, as you'll find that lenders have specific Shared Ownership mortgage products designed to cater to the requirements of first-time buyers and others going through the Shared Ownership process.
At Places for People, we can recommend independent financial advisors who are Shared Ownership specialists, while our team of friendly experts can walk you through the entire process, step-by-step.
What happens with Shared Ownership remortgages?
Remortgaging isn't just something people taking out a typical mortgage can do once their initial 'deal' or 'fix' ends, it's also something you can do with Shared Ownership mortgages.
Over time, circumstances may change, and you could find yourself in a position to increase your share of the property through what's known as "staircasing". In a nutshell, this means that you can grow your share in the Shared Ownership property, in some instances all the way up to 100%!
The most common way to do this is by borrowing more when you remortgage, and that's an option to explore with your existing lender and others who may offer this service. Again, if and when that time comes, it's worth doing your research to make sure you get a deal that works for your individual situation.
Unless you have already staircased your ownership to 100%, when you come to remortgage, you'll need to use a lender that offers Shared Ownership mortgages, however, there are lots of lenders that do offer these, so you will still have some different deals to choose from.
The beauty about Shared Ownership remortgaging is that it can provide the flexibility to adapt to your changing circumstances and help you achieve your long-term home ownership goals.
Can I afford a Shared Ownership mortgage?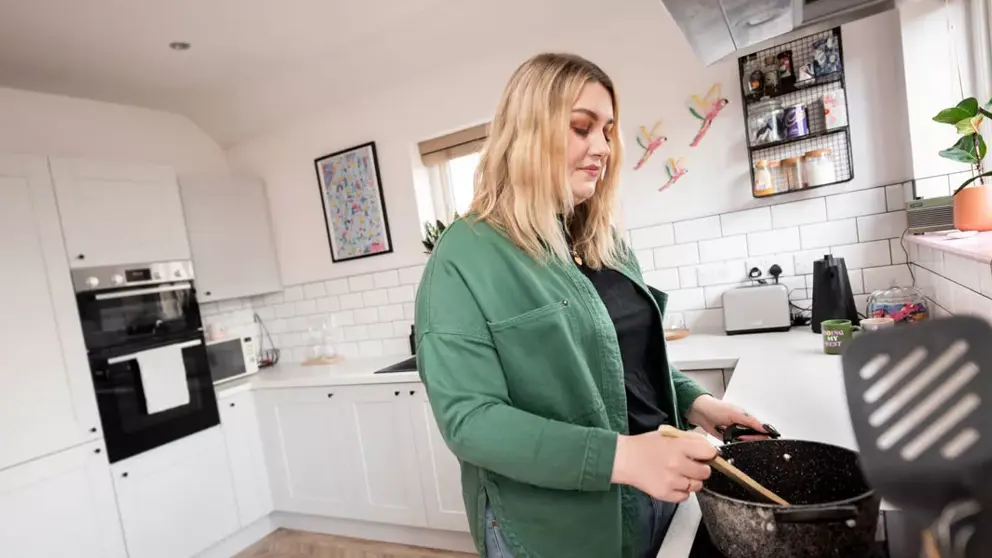 This is an essential consideration, as affordability is such an important factor when buying any home, not just a Shared Ownership one.
More often than not, Shared Ownership properties come with lower upfront costs, like deposits, and more manageable mortgage payments, as you're only paying the mortgage on your share of the house, rather than the property as a whole. You do also pay rent on the portion of the property you don't own, but this is at a subsidised rate.
This often makes Shared Ownership more affordable than, say, the private rental or traditional home-buying routes.
It's important to ensure you can make the repayments on any borrowing you ever make, and your financial advisor will take steps to check this before going ahead. However, Shared Ownership mortgages can allow you to get a foot on the property ladder sooner.
And, as you earn more and become more financially independent, you have the choice to grow your share in your home – and then your Shared Ownership mortgage – or, in time, buy your home outright.
Can I staircase with a Shared Ownership mortgage?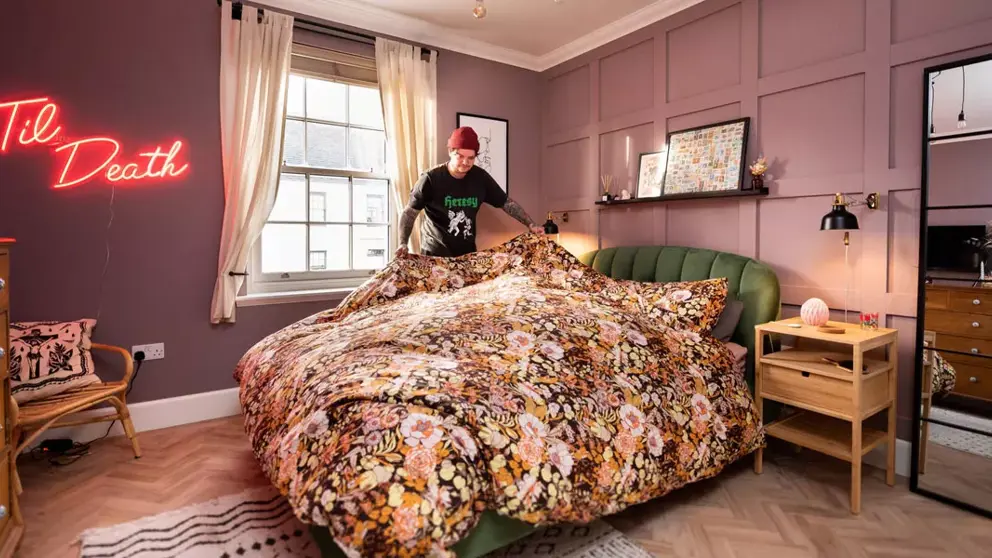 Staircasing is probably one of the most exciting aspects of Shared Ownership, as it gives you the option to increase your share in your dream home over time.
As your financial situation improves over the years, you can buy extra shares in your home, and one day that could lead to you having full ownership of your home.
The beauty of staircasing is the flexibility to make the right choice for you at the right time, and the opportunity to gradually achieve your home ownership aspirations.
As part of this, you may wish to remortgage for a greater share, which will help you decrease the amount of rent you pay on the share that you don't own…or don't own yet!
But it's also important to add that there's no obligation to increase your stake in your home if you don't want to.
How long does it take to get a mortgage for Shared Ownership?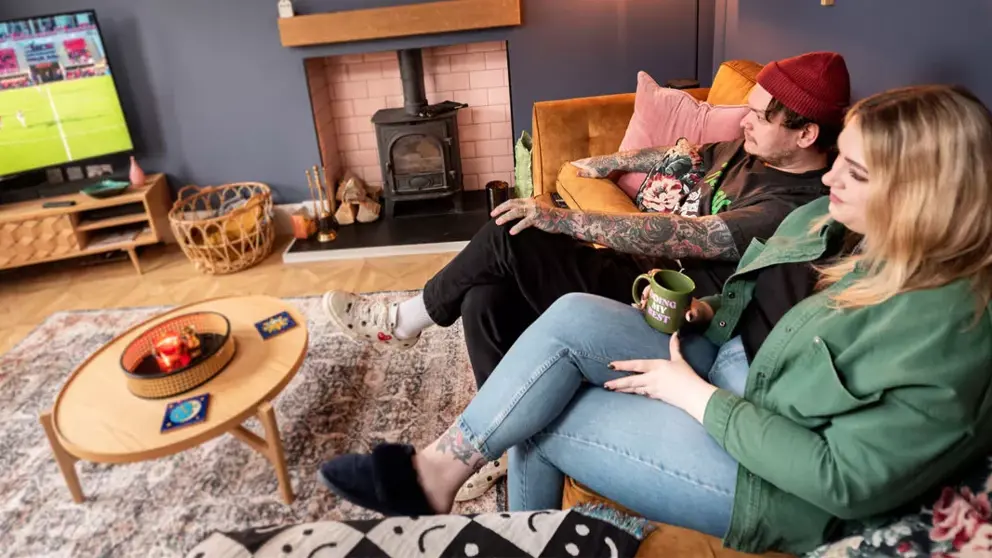 Again, the timeline for a Shared Ownership mortgage isn't hugely different to a traditional mortgage. There's usually quite a bit to do when going through any mortgaging process – like:
sourcing your mortgage options
getting the necessary documents together
submitting your application
going through credit checks.
And as with all mortgages, Shared Ownership mortgages tend to take around six to eight weeks to process, but the length of time it takes can vary depending on the complexity of your circumstances and how efficient your lender and solicitors are.
Find out more about Shared Ownership
Shared Ownership mortgages provide a really affordable and accessible pathway to home ownership, and it's really important to explore your options. You can find out more about Shared Ownership on our website.
We can recommend independent financial advisors who are Shared Ownership specialists, while our friendly, expert team can walk you through the entire process, step-by-step.
We want our Shared Ownership homeowners to be part of sustainable, inclusive and thriving Communities and we'd love to answer any questions or concerns you might have.
Get in touch now to take the first, most important step to living in the home of your dreams.