What are the Shared Ownership pros and cons?
02 August 2023
Choosing your next new home is one of the biggest decisions you can make in life – and whether you're an experienced homeowner who's been there and done that, or a first-time buyer exploring all the options available to you, one option you should definitely consider is the government-backed 'Shared Ownership' scheme.
With rising house prices and mortgage rates increasing too in recent times, getting on the property ladder can be difficult for many people. Shared Ownership removes some of those barriers, enabling homebuyers to get on the property ladder for the first time or to discover a new way to land the home of their dreams.
We've explored the advantages and disadvantages of Shared Ownership – and discovered why it's an achievable and flexible option for so many people, particularly those facing challenges on taking their first step into the housing market.
In this article, we share the Shared Ownership pros and cons, so you can weigh up if it's the right option for you.
In this section:
Advantages of Shared Ownership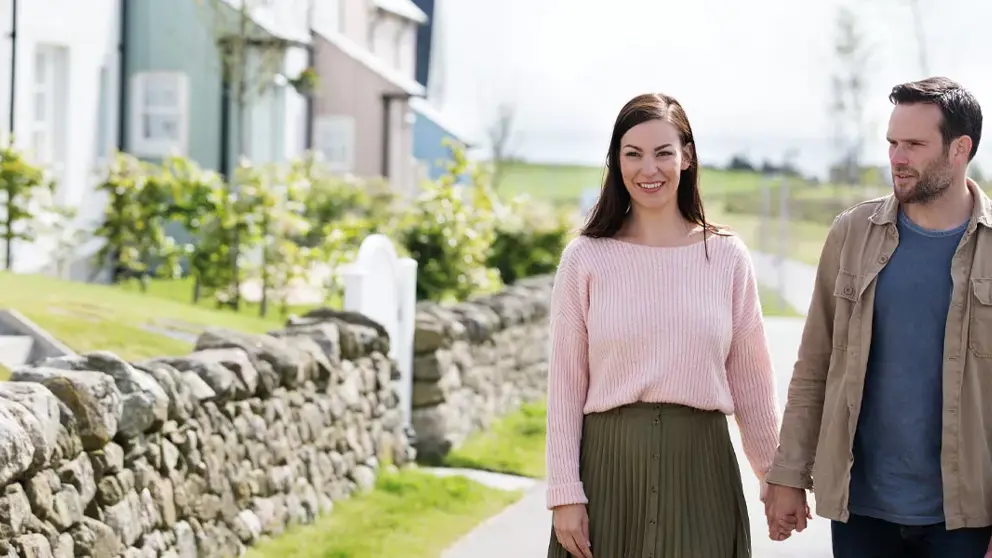 Shared Ownership is an amazing scheme for those people who want to move into a new home but are finding it difficult to raise the money to get onto the property ladder.
It removes some of the major financial barriers for those who aren't able to buy a property outright, enabling them to become owner-occupiers without the burden of high deposits or expensive mortgages that might make them feel overstretched.
Advantages to Shared Ownership include:
1. It can help you get onto the property ladder more quickly and more cost-effectively
Through Shared Ownership, you can buy a share of a property to make it your own, and pay just 5% of that share as your deposit. This means you don't need to spend years saving a big deposit, and you can step onto the property ladder sooner.
Shared Ownership properties usually require lower deposits because, with a Shared Ownership mortgage, the amount you're taking out is smaller. This is because it's based on the share value rather than the full value of the entire property.
Going for a Shared Ownership property means people or families who may be earning lower incomes will likely have more chance of being approved for a mortgage too – making them more accessible – because the amount borrowed is usually much lower than a typical mortgage.
And with Shared Ownership, for a brand-new home you'd initially buy a percentage share and make it your own – which you can increase later – and pay annual rent on the remainder. This is usually 2.75% of the share the landlord still owns, but can be subject to an annual rent review.
So, combined, the lower deposit and lower repayments make Shared Ownership a really strong option for many people who want to become owner-occupiers.
As well as this, going down the Shared Ownership route often means you won't normally be required to pay Stamp Duty Land Tax when you move in either, as you would on an initial house purchase. If you're a first-time buyer and your share is less than £425,000, you don't need to pay stamp duty.
2. Shared Ownership is flexible, so you can buy extra shares or pay off more of your mortgage over time  
Once you've landed the home of your dreams, you have an array of choices through Shared Ownership.
Usually, you can buy a share between 25% and 75% of the property and, over time when you can afford it and your finances allow, you're able to buy more shares in your home, in a process called Shared Ownership 'staircasing'.
You may even be able to eventually 'staircase' up to 100%*, so you own the property outright and so you won't need to pay any further rent. And once you've done this, you may also be able to buy the freehold from the housing developer or association.
Shared Ownership gives you a pathway to owning your own home that could potentially be out of reach through traditional house buying methods, but the great thing about owning a share in your property is that, as the house grows in value, so too will your share.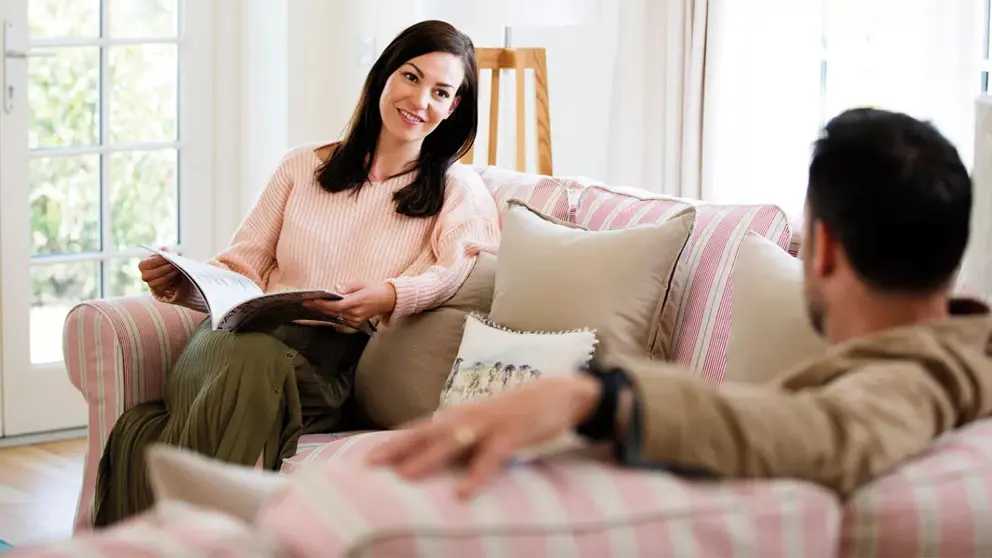 3. Shared Ownership is often a cheaper option to renting
Often the rent payments for Shared Ownership are much lower than renting privately – as they are usually around 2.75% of the property value per year. This percentage is subject to increases over time in line with the Retail Price Index.
By opting for a Shared Ownership property, your monthly repayments often work out cheaper and are generally lower than if you were to rent privately, which is becoming more and more competitive, and more expensive as mortgage rates rise.
4. You can sell a Shared Ownership property at any time, and you could benefit if it's gone up in value  
The great thing about Shared Ownership is that the shares you own can be sold at any time. Whether that's to the housing developer or association, or another buyer to take over your shares, the option is available.
If, over time, the value of your shares on the property have gone up, you'll benefit from that too.
5. It's your home for the long-term
As long as you're paying your rent and mortgage payments, you can live in your dream home for the duration of your lease – which can be anything from 125 to 999 years.
The amazing thing about Shared Ownership is that you have the control to determine your own future, create the home of your dreams and enjoy it for as long as you wish.
New-build Shared Ownership homes from Places for People also benefit from a 10-year structural warranty, for your peace of mind.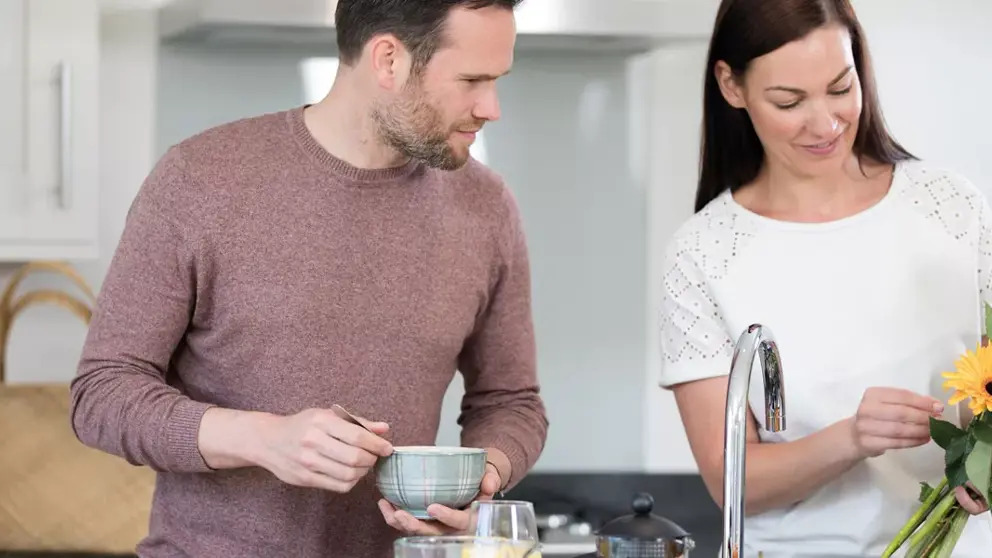 Disadvantages of Shared Ownership
The beauty of Shared Ownership is that you can get on the property ladder more quickly and more cost-effectively, however, there are some other things to consider when it comes to making the decision.
1. Until you pay 100% of the shares, providing there is the option to do so, you'll still need to pay rent on your home
With Shared Ownership, there is still a requirement to make the monthly rental payments, because you don't fully own the property until you own 100% of the shares.
For many, that's still a more affordable option than private renting, but it is a consideration before opting for Shared Ownership.
You'll usually also have to pay a service charge - although this is generally true with all leasehold properties, whether they're Shared Ownership or not. It'll also be your responsibility to cover the charges you would expect to pay as a tenant – for example, utilities or council tax – as well as repairs and maintenance to the home. This applies no matter the size of your share in the property.
And if you're planning any major changes to the home, like structural alterations, you might also need to run this past the house developer, housing association or landlord to get permission.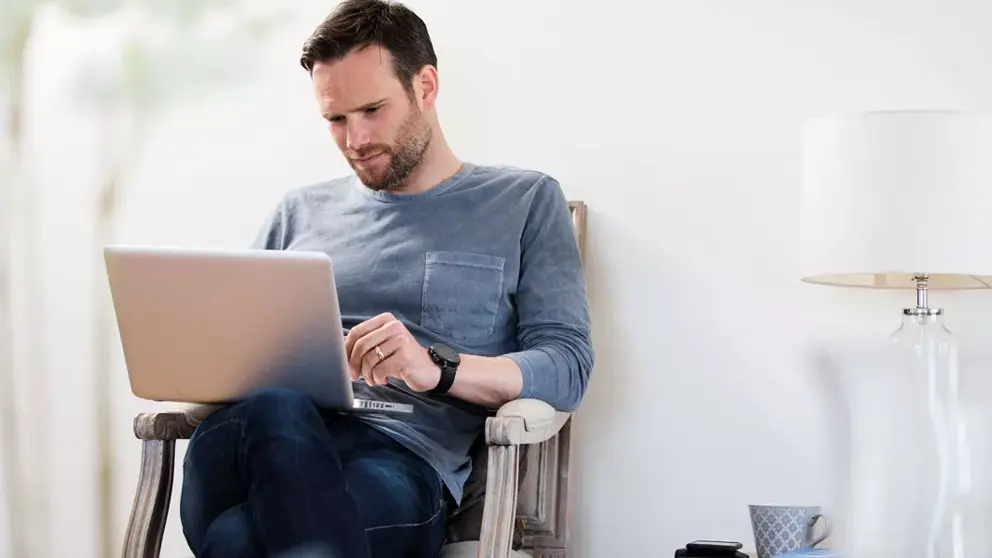 2. The smaller the share you own, the less you will benefit from the property increasing in value  
Property prices have traditionally gone up significantly over time, so it's worth considering exactly what Shared Ownership ratio you'd like to have at an early stage.
With Shared Ownership, you have that choice, and often this is a financial decision based on what you can afford at the time. This can change over time, however, the larger the share of the property you have, the more potential you have to benefit financially from the property value going up over time.
Usually, most Shared Ownership buyers will begin with a share between 25% and 75% of the property value, but it's worth exploring your options.
3. Not every home is a Shared Ownership property – so it's important to explore availability
Shared Ownership scheme properties aren't available in every town or area, so it's important to explore where they are located, so you can decide about where your next dream home could be.
More often than not, only properties that have been specifically built for Shared Ownership can be bought this way. 
Demand is usually also high in the locations they are available, but they may not always be in the exact location you're looking for. If they are, then you're in luck!
As an example, Places for People has a range of schemes in specific areas in the country, which you can visit here.
Making your decision
Buying a home is a really important decision, and Shared Ownership allows you to make choices - whether buying a smaller share in a home right now is better than renting on the private market or having to save up for a full purchase in the future.
Shared Ownership does have the advantages of speed and lower initial costs and enables you to work towards your goal of homeownership.
Through Shared Ownership, you can step onto the property ladder and start living life your way.
Find out more about Shared Ownership
At Places for People, we can recommend independent financial advisors who are Shared Ownership specialists, while our team of friendly experts can walk you through the entire process, step-by-step.
We want our Shared Ownership homeowners to be part of sustainable, inclusive and thriving Communities and we'd love to answer any questions or concerns you might have.
*Dependent on development
Get in touch now and it could be the first – and one of the most important – steps to the rest of your life and to living in the home of your dreams.