Is Shared Ownership better than renting?
28 September 2023
There are some distinct advantages to buying a home through Shared Ownership as opposed to renting. But it's fair to say that the reverse is also true. It's really down to personal preference and your personal circumstances as to which option is best for you.
If you're already renting, it's likely you will have a good understanding of the upside – and downside – of living in a rental property. You might also find it useful to read about the Shared Ownership pros and cons to help you to decide on your next steps.
In this article, we highlight the ways in which buying a home through the government-backed Shared Ownership scheme can be a better option than renting a home privately. We also explore the reasons why some people prefer to rent their home, so you can make your own mind up about whether – for you – Shared Ownership really is better than renting.
In this article, we look at the different stages of the Shared Ownership process, from when you're first considering the scheme, to when you get the keys to your new home, and beyond.
In this section:
The advantages of Shared Ownership compared with renting
1. With Shared Ownership, you have a secure home that you can live in for as long as you choose
The great thing about buying a Shared Ownership home is that – providing you're paying your rent and mortgage – you can live there for the duration of your lease, which could be anything between 125 and 999 years.
With renting, you might not be able to enjoy that same level of certainty. If your landlord decides for whatever reason not to renew your tenancy agreement or even to sell the property you live in, there's a real risk you'll lose your home.
2. Buying a Shared Ownership home tends to give you more financial stability overall
When you buy a Shared Ownership home, your monthly repayments can often be lower than they would be if you were renting privately, which is becoming increasingly expensive, as more people chase fewer available properties.
And even though you will be paying rent on the share of the property you don't own, this is subsidised at between 2.5% and 2.75% of the rental share value a year – usually less than the market rate. This percentage is still subject to increases over time, but these will be in line with the Retail Price Index, unlike private rental increases, which landlords can activate at any time – and for any amount.
In fact, recent research from the Office for National Statistics highlighted that private rents increased by 5.1% in the year to June 2023 while Shelter reported that more than 2.5 million people are consistently struggling to pay their rent – a 45% jump since last April.
3. Buying through Shared Ownership means you'll benefit from a brand-new home, which you're free to put your personal stamp on
What could be better than having a brand-new place to call home? That's another key advantage to buying through Shared Ownership – being able to move into a fresh, new property that no-one has lived in before.
When you buy with Places for People, you also have the choice of decorating your new home to suit your individual tastes and making minor cosmetic alterations, such as putting up shelves. With renting, there are generally more restrictions on making even superficial changes to your home. There might also be a ban on owning pets.
Shared Ownership definitely grants you more freedom to create the home of your dreams.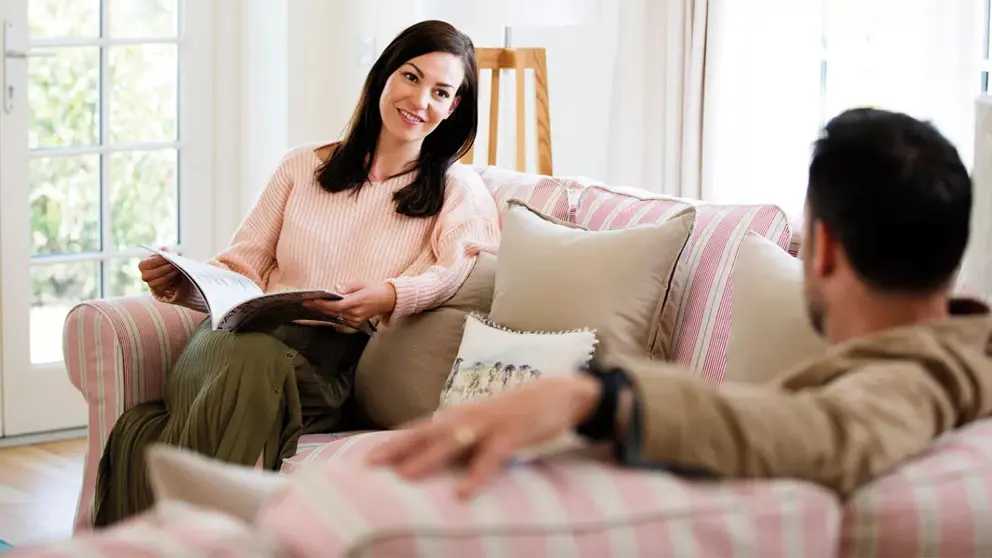 4. With Shared Ownership, there is sometimes the option to eventually own 100% of your home
Some – not all – Shared Ownership schemes allow you to increase your percentage share (known as staircasing) all the way up to 100%. At this point, you will effectively own your Shared Ownership property and no longer need to pay rent. Even if you don't have the option to staircase up to 100% it's still worth increasing your share of the property as you can afford to, since the bigger your share the less rent you will need to pay.
When you rent your home privately, you will need to pay rent for as long as you remain there. Unlike Shared Ownership, which gives you the option to decrease your payments or to one day own the property and pay no rent at all, your rent will only increase over time.
5. When you buy a Shared Ownership home, you're investing your money with the potential to make a profit over time
What's good about buying a Shared Ownership home is that it's an investment; as your home increases in value then the share you own will as well.
Looking to the future, if you think you might one day need to move home – perhaps to start a family ­or accommodate one that's growing – any profit you stand to make on your share could help you to upsize to a bigger property.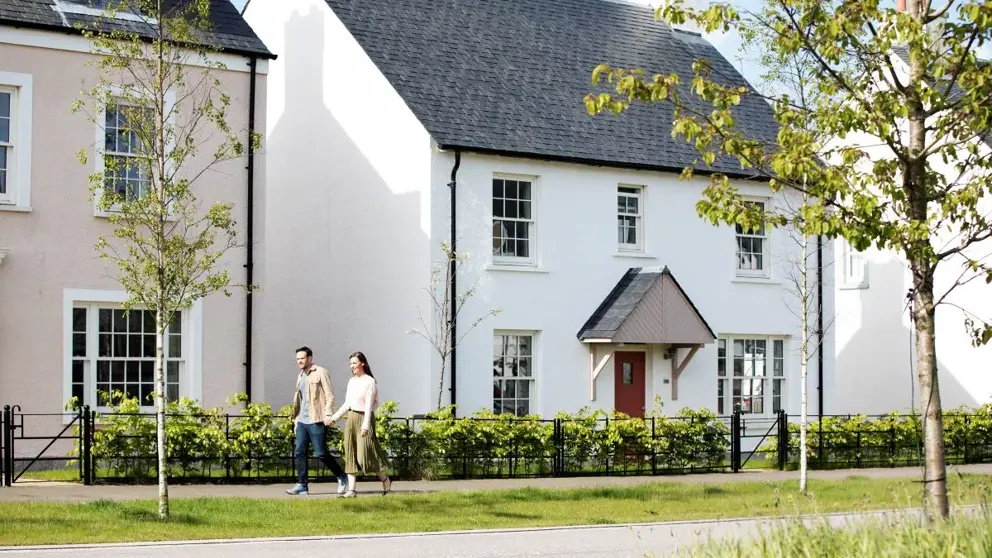 Why some people prefer to rent their home
1. You won't usually have to pay for home maintenance and repairs
When you buy a home, you're responsible for maintaining the property and dealing with any repairs, which can be both costly and timely.
With renting however, it's the property owner who has responsibility for keeping your home in good working order and for many people, especially those who are on a budget or are short on time, that's a really attractive proposition.
The only downside to the above is that you may have to wait for your landlord to get round to dealing with repairs whereas with Shared Ownership, you have complete control about what gets done, when.
In addition, when you buy a Places for People home, our two-year warranty gives you complete peace of mind, while any structural defects are also covered for the first ten years.
2. Renting gives you more choice and freedom about where to live
For whatever reason, some people need greater flexibility about where they live and rental properties tend to be available in a much wider choice of locations than Shared Ownership homes.
Others favour renting as a way to 'test out' a new location before making the decision to permanently settle there. Renting can even be a way to trial different property types – from a city centre apartment to a village house and garden – before committing to the buying journey.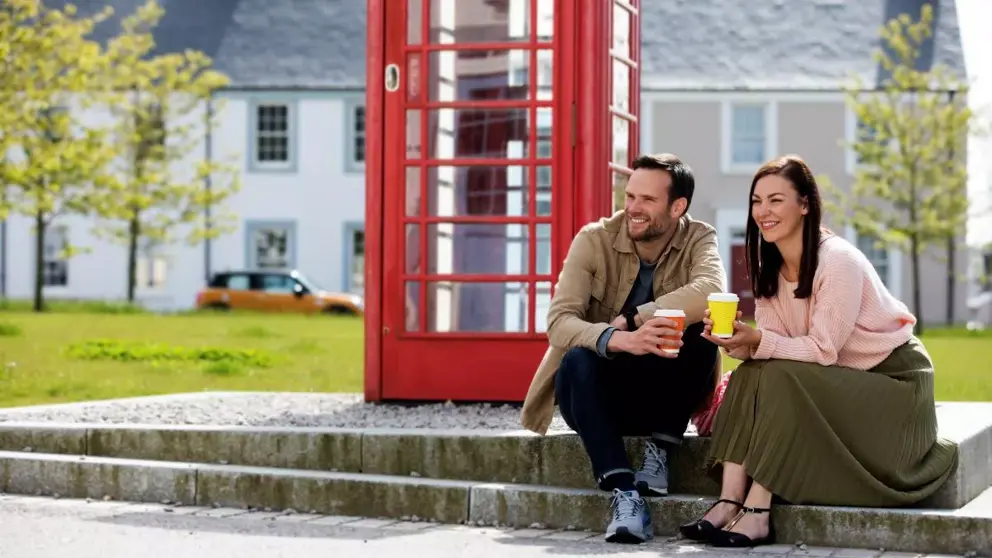 3. When you rent, the process of moving house is usually quicker and easier
Renting usually makes it much easier to change your home, quickly.
Selling a home that you own – or own a share of, if you've bought the property through the Shared Ownership scheme – is a more involved process than simply ending your rental contract. It can take time to find a buyer for your home and there could be additional costs to factor in as well, which is why some people find renting more appealing. But even with those extra costs – and the extra paperwork involved – with Shared Ownership, you have the peace of mind of being on the property ladder.  
And while moving into rented accommodation might be easier than buying new, it's worth bearing in mind that being evicted from rented accommodation is easier too!
4. You pay rent not a mortgage, so you won't lose money if the property's price goes down
Whether the price of the property you live in goes up or down is not something you need to be concerned about if you're renting.
Keeping an eye on the value of your home only really becomes important after you've bought a home and you're thinking about selling, at which point the value of your home (or the share you own if you've bought a Shared Ownership property) can impact your next choice of home.
But while you won't lose out if your rental home's value goes down, it's important to remember that you don't stand to gain anything from renting either. With Shared Ownership however, you're choosing to invest in your home for the long-term.
5. The upfront costs of renting are generally lower
When you buy with Shared Ownership, you will need to pay a deposit along with solicitors' fees and possibly Stamp Duty as well. So, even though it can work out cheaper in the long run to buy a Shared Ownership home, the initial amounts involved might cause some people to choose to rent a home instead.
But with renting there's still the deposit or bond to put down before you move in. And what many people don't realise is that often this won't differ all that much from the deposit you'd need to buy a Shared Ownership home – which starts from just 5% of the share you buy (as opposed to the property's full value).
Another reason some people might be tempted to rent rather than buy – especially those starting out – is that some properties are available to rent fully furnished, meaning you won't need to spend money on essentials such as furniture and white goods.
That said, when you buy new with Places for People, many of our homes come with brand-new integrated kitchen appliances – certainly food for thought…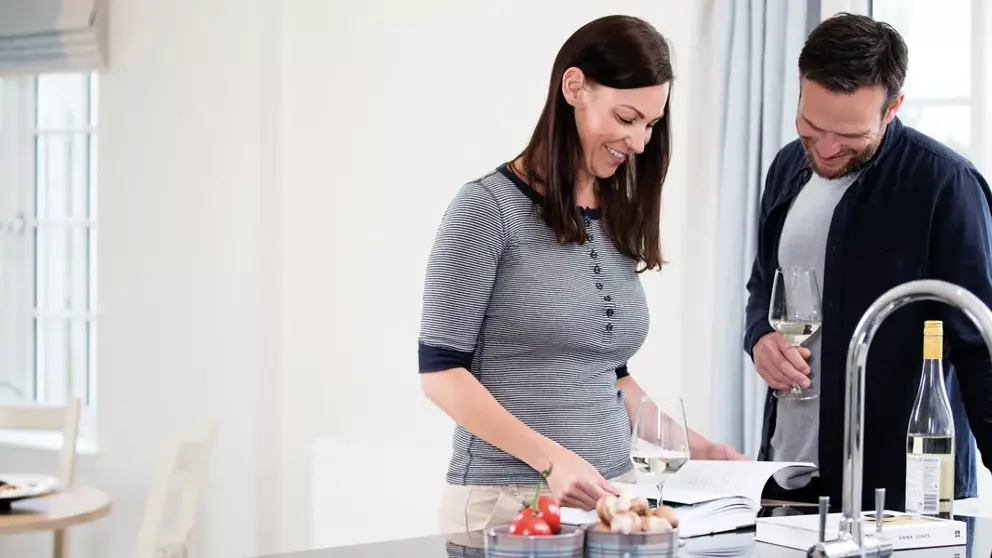 Deciding which option is best for you
So, is Shared Ownership better than renting? That's something only you can decide, based on your unique situation and aspirations, but we hope that by highlighting the benefits of each, you will be better informed about which option is best for you.
Our Guide to the Shared Ownership process could help you to make up your mind as well.
We'd love to answer any questions or concerns you might have. Our team of friendly experts will guide you through the entire process of buying your Shared Ownership home, and can recommend independent financial advisors who are Shared Ownership specialists, so why not talk to us today?
Renting might work out a little bit cheaper initially and give you more freedom about where you choose to live, however it's important to take a long-term approach and to keep an open mind about the area you eventually decide to make your home.
With Shared Ownership, you're investing in your future.
Find out more about Shared Ownership
At Places for People, we create happy, healthy and inclusive Communities where all our Shared Ownership Customers will feel at home.
Contact us today to take that first crucial step to living the life you want in your dream home.