Budget-friendly easy Halloween crafts for families
20 October 2023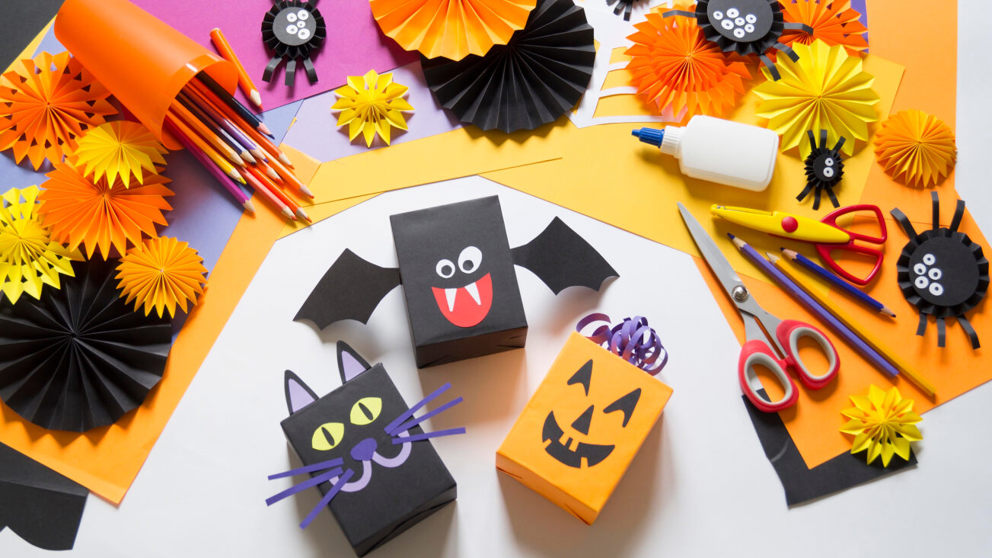 With the spooky season approaching, the expectation to make it a holiday to remember is higher than ever. However, we understand that Halloween can seem like a luxury, especially if you're working on a budget. To prove you can make a magical experience on a shoestring budget, we've put together some cheap Halloween craft ideas for the spooky season. 
Bleach pen napkins
Bleach pens are a great way to make unique designs without breaking the bank. Simply choose a colourful napkin shade, supervise your little ones as they draw the design of their choice and wait. 
After letting the design dry for two hours, you'll see the design turn completely white. Just make sure to rinse and dry the napkins before displaying them on your table. 
Disclaimer: Always supervise your children when using these pens. Ensure the pen has no contact with the skin, eyes or mouth. If contact is made, ensure the area is rinsed immediately.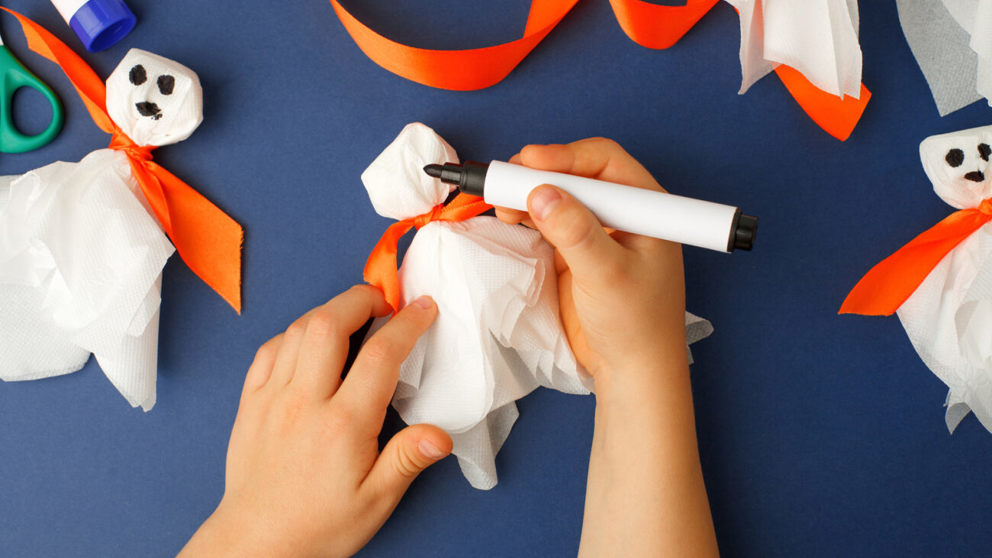 Skull pumpkin
This is the perfect pumpkin craft to scare away any monsters from your door! Start by stacking two pumpkins on each other, spray paint them white and use black paint for the eyes and bone detail. 
Disclaimer: If using paint or spray paint, ensure you do so outside in a well ventilated area and avoid doing so in direct winds.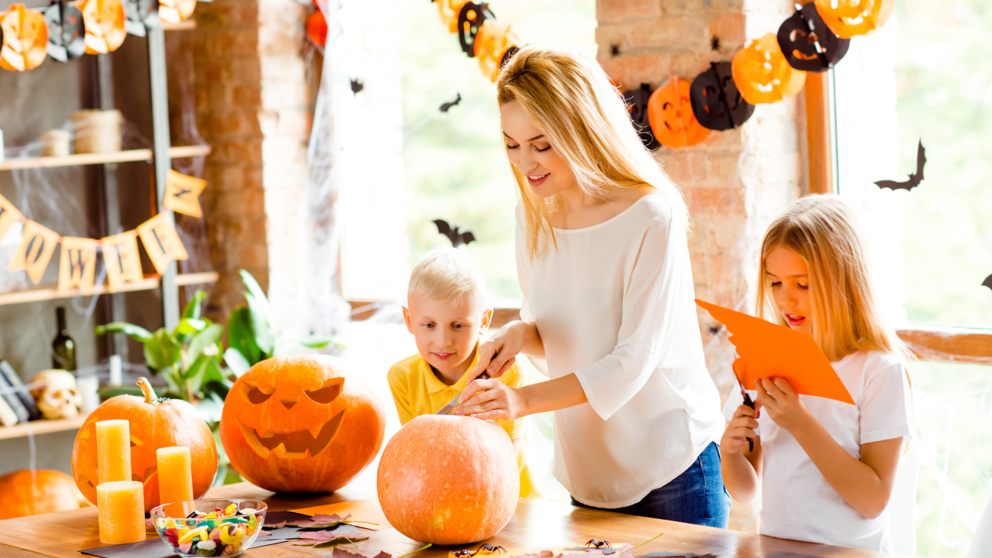 Halloween treat cups
What is Halloween without some sweets? So why not make the extra effort and create some spooky treat cups? Draw your creepy design on the front of your paper cups, attach a pipe cleaner as a handle and fill them up!
Pool noodle candles
Give your home a gothic mansion vibe with these pool noodle candles. All you need to do is carefully cut your noodles to size, paint them the desired colour (we like black), and then place battery operated tealights on the top. Why not go the extra mile and decorate them with fake spiders and faux cobwebs?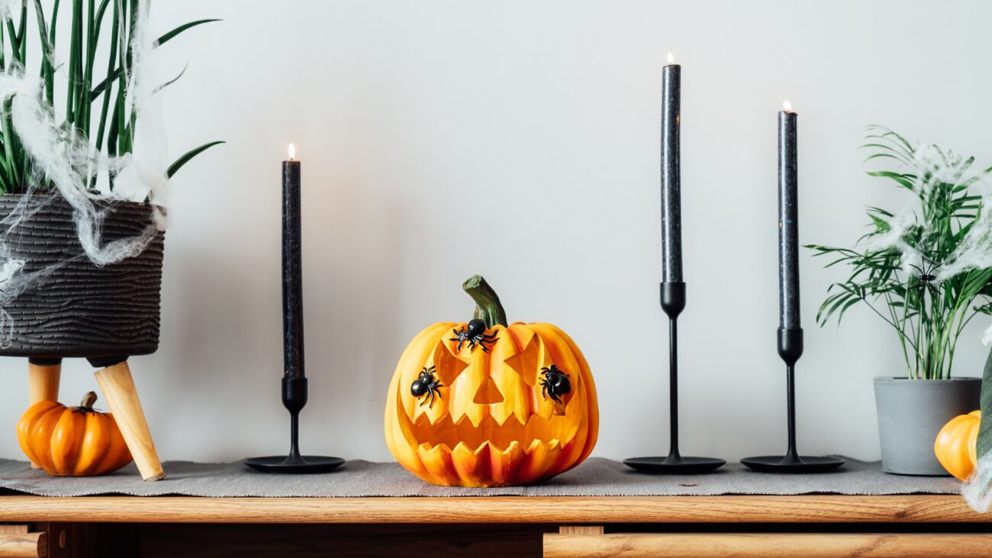 Wooden spoon monsters
Who says that crafting can't be fun? With these wooden spoon monsters, your children will have fun making them and putting on a puppet show! All you need is some wooden spoons, some paint, and decorations. Make a witch, a vampire or even a ghost!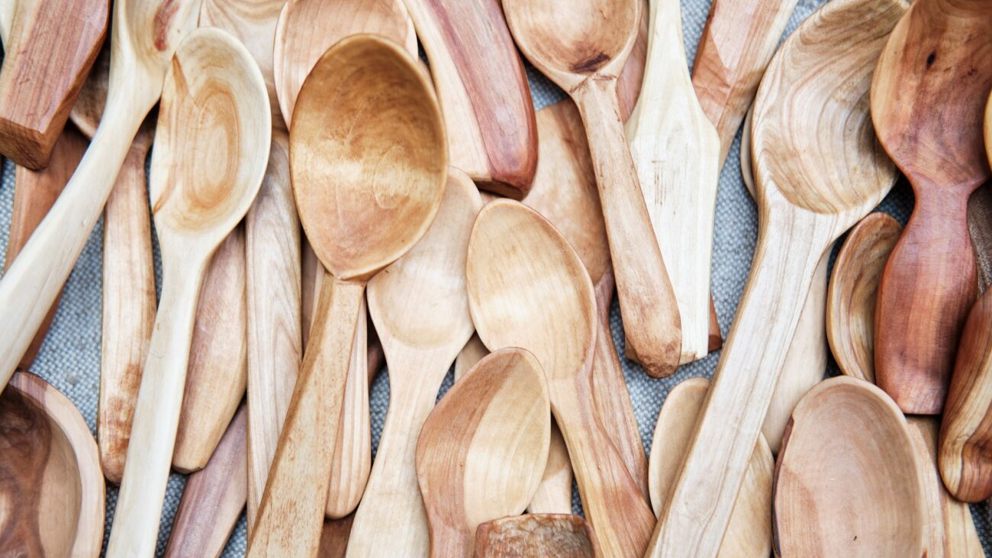 Paper plate spiders
Give your space a scary feel with these paper plate spiders. They couldn't be easier to make! 
Just paint a paper plate black, then when it's dry, attach some pipe cleaners as legs and some googly eyes to complete. Why not add a string hook to hang your masterpiece from?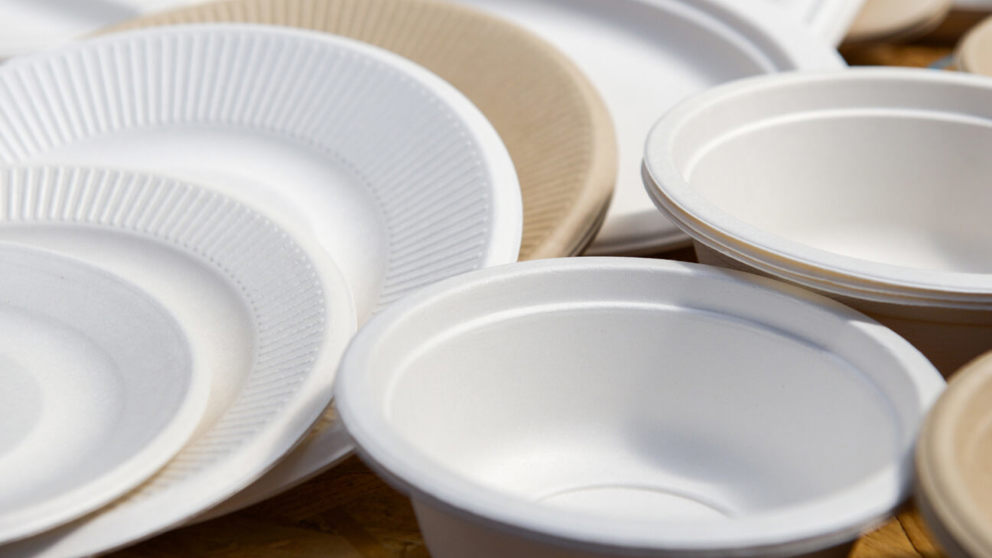 Spider web wreath
Dangle this paper wreath from a window for an eerie look. Start by folding two pieces of black paper like an accordion, leaving about 1.5 inches between folds. Then, fold each in half lengthwise. Carefully cut the top of the paper diagonally so you'll have a pointed end when it's unfolded. Cut three triangles out of paper, about half an inch apart on each segment.
Now that you've folded and cut both sheets of paper tie them together tightly at their centre folds. Finally, take each loose edge of folded paper and attach it to the end next to it with glue. 
Disclaimer: Always supervise children when using scissors. It's also advised to use safety scissors to avoid injuries.
Ghost garlands
These cute ghost garlands make the perfect Halloween decorations in a pinch! 
Start by accordion folding a white piece of paper into approximately three-inch sections. Follow this up by tracing a ghost design on the top piece, ensuring the arm is connected to the edge of the paper. Cut around the shape of your design and unfold. For a longer garland, repeat the process and attach them with tape. 
Glitter pumpkin stems
Halloween doesn't have to be gruesome. You can have a bit of sparkle too! 
These glitter pumpkin stems are the perfect solution for those who want to get in the spirit in a more glamorous way. They're super easy too! Once you've painted the base of your pumpkin and it's dry, paint the stem with glue and dip it in the glitter of your choice.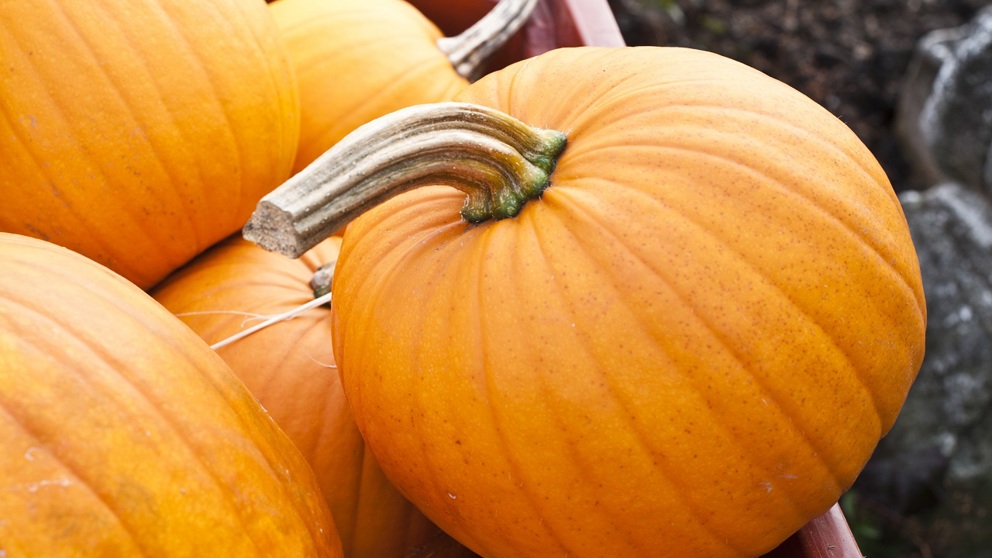 Cardboard haunted house
Put those delivery boxes to good use by transforming them into a haunted house. Once you've constructed the basic shape, give it a lick of paint, glue on some doors and windows, and let your kids have endless hours of fun make-believing. 
In conclusion
Halloween can be a costly time for families, but with a few easy Halloween crafts, you can make memories on a tight budget. We hope you found these DIY Halloween decorations and tips helpful.
If you would like to learn more handy home pointers, check out our range of guides on My Place.