From high-rise apartments in east London to a Highlands village, from modular apartments in Manchester and Birmingham to low-energy homes in Devon and Milton Keynes. 
Places for all ages, from student accommodation to leisure centres to retirement communities, from game-changing, mixed-use urban regeneration projects to life-changing rural neighbourhoods. Inclusive places where everyone is welcome.
Urban transformations
At Port Loop in Birmingham, Places for People and Urban Splash are reconnecting the local network of canals and towpaths and transforming the former industrial site into a wonderful place to live with 1100 high-quality new homes and a range of new community spaces for events and activities. In Sheffield, the huge 1960s high-rise of Park Hill is undergoing a sensitive, phased rejuvenation; with Urban Splash, we're restoring hundreds of homes and creating student accommodation, town houses, a cultural centre and art gallery.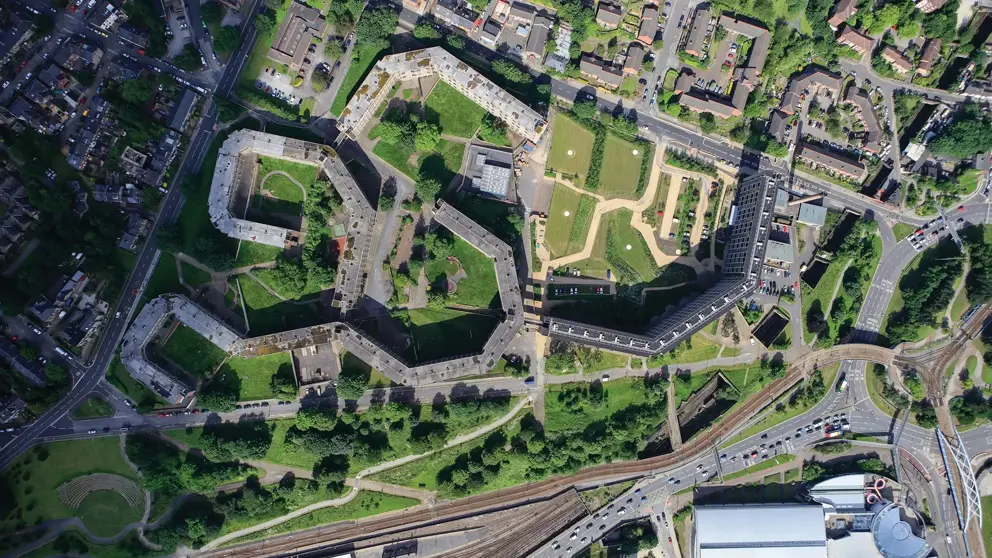 Town centres and garden towns 
Working with Runnymede Borough Council, we are delivering a £200m regeneration programme to redevelop sites across the borough over the next decade. One of these will see us provide 101 new residential apartments (both private and affordable units) in Egham town centre, 100 studio apartments for students attending the Royal Holloway University, retail units and a boutique cinema. Brooklands, our flagship £500 million development in Milton Keynes, will bring 2500 new mixed-tenure homes, as well as three new schools, a hotel, commercial space, 100 acres of parkland, along with new roads and a bus way. And at Gilston Park, East Hertfordshire, we're hoping to deliver up to 8500 new homes and supporting infrastructure, as part of the government's Garden Towns and Villages programme.