A smooth move for first-time buyer Chris
16 May 2023
Chris had been looking for the perfect Edinburgh pad for some time when he discovered The Engine Yard. Almost from the off, this distinctive urban Community of luxury apartments, duplexes and penthouses ticked a lot of boxes in terms of buying his first home…
The Engine Yard is actually an exciting regeneration of Edinburgh's iconic former tram depot, the original structures of which have been sensitively restored into 377 new homes for sale and rent. The emphasis has been on maximising space and light to create contemporary living with a historic twist, while balconies, terraced roof decks and private gardens provide an opportunity to relax and take in Edinburgh's delightful cityscape.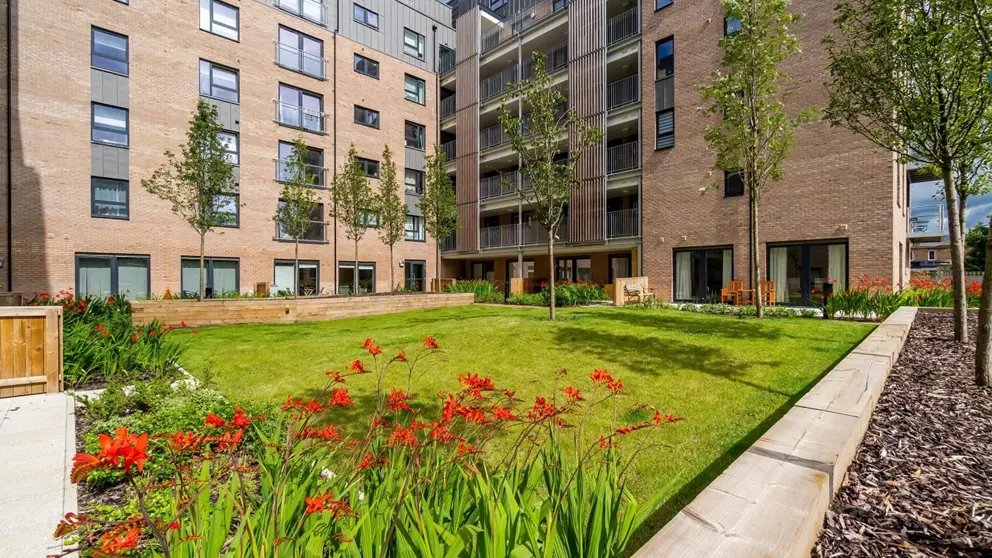 "The layouts of these new-build apartments were the most thoughtfully designed I'd seen," Chris explains. "And in terms of the layout of The Engine Yard as a whole, I really appreciate the balance of buildings and green space – as new-build properties go, this really was a luxury and something that struck me as unique. I can see greenery from the windows on both sides of my apartment – not something that every new apartment can boast!"
The Engine Yard's enviable location in vibrant Leith – with a wealth of nearby amenities and a link to the city's tramway about to open – was also a major selling point for Chris, who relocated here just a few months ago from London.
"It has everything I could ever need on my doorstep" he says, "Pilrig Park; bars, pubs and restaurants; walkable department stores; Asian, Polish and Turkish supermarkets; good transport links and – for such a busy part of town – a real community feel."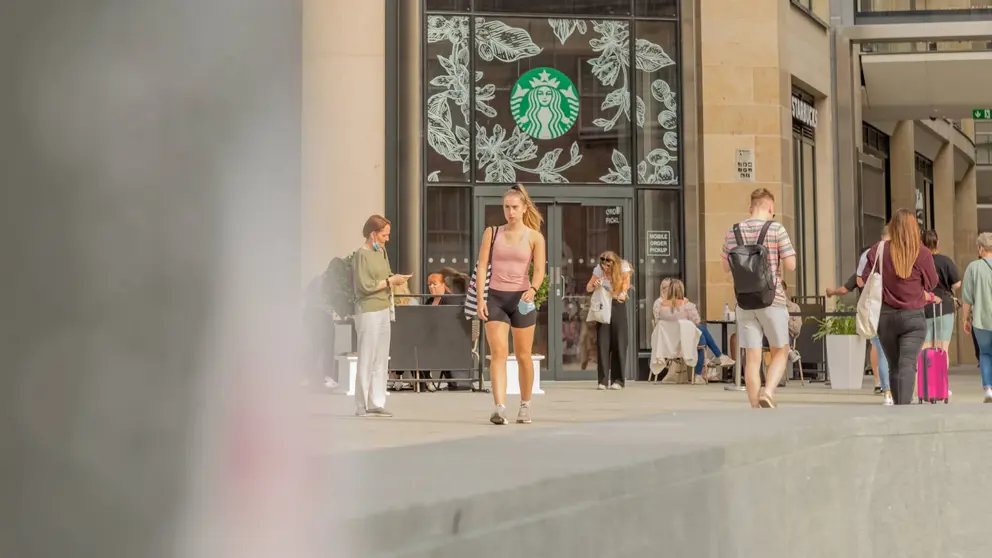 "And yet" Chris adds, "it's actually very quiet living here, with barely any noise coming from the surrounding area."
As a first-time buyer, Chris also found The Engine Yard's fixed price aspect (whereby the first person to offer the price secures the property) very appealing, which – coupled with the support he received from our sales team – made the unfamiliar home buying process much easier than it might have been.
"The sales executives were fantastic throughout the buying process" he observes. "They were available to chat on the phone when needed and were always super communicative and clear about the running order of events as well as being happy to explain what was happening next.
Chris goes on: "Given the distance I was travelling, the team went the extra mile to arrange my home demonstration visit for the same day as completion – which saved me plenty of headaches. They even made tea for us after an eight-hour drive, which was deeply appreciated! I can't thank them enough for all their help."
We couldn't be happier for Chris, who after making the smooth move from London to Edinburgh finally gets to enjoy the dream home and vibrant Community he'd been looking for.