Chapelton Community Vibes
04 January 2023
Photography plays a big part in helping Customers to appreciate the importance we attach to Community and creating vibrant, welcoming neighbourhoods in which to put down roots. And what better way to illustrate that than with our real-life residents?
Our Chapelton development in Aberdeenshire is much more than a new housing development. It's a long-term vision to create a new sustainable town, comprising 8,000 homes and an equal number of job spaces, as well as all the amenities you would expect.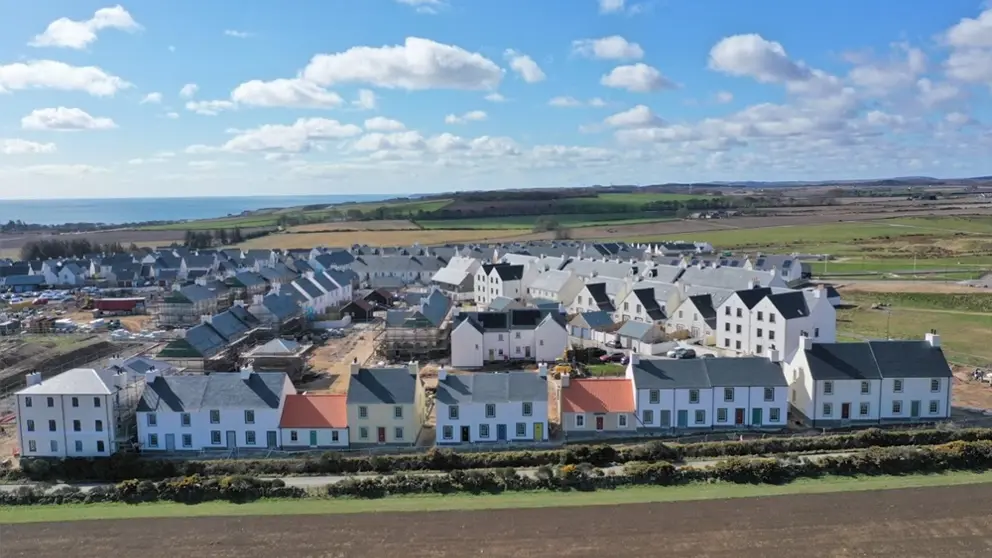 With open green spaces, local shops and close-knit neighbourhood squares, Chapelton – just 8 miles south of Aberdeen – offers the very best of rural and modern life. Our Customers love living here, so when we were planning our latest photo shoot, it made sense to make them part of it.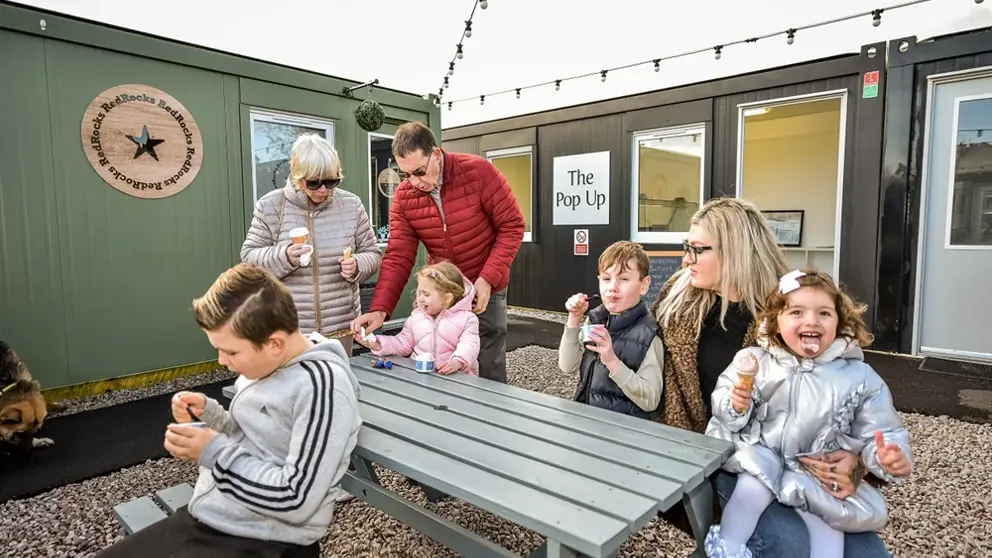 With a wide range of homes available, including an exclusive retirement community at Landale Court, Chapelton appeals to everyone – from first-time buyers to young families and those looking to downsize. And it's wonderful to see the whole neighbourhood coming together to enjoy regular events such as the town's Farmers' markets, Egg Hunt and Scarecrow Festival. They even have their own Christmas Lights Switch On!
Chapelton's warmth hits you from the get-go, as resident Lynn confirms:
"As soon as I walked through Chapelton I sensed the calmness and charm of this wee town and knew this was where I was meant to be – I was greeted by so many friendly faces and instantly felt at home."
The town's cluster of cosy shops and cafes aren't just a welcome convenience – they're the ideal place to get together with family and friends over coffee or lunch, the buzz of which we were keen to capture in our shoot. Our residents were only too happy to oblige and the great thing about it was that these models didn't need to pretend!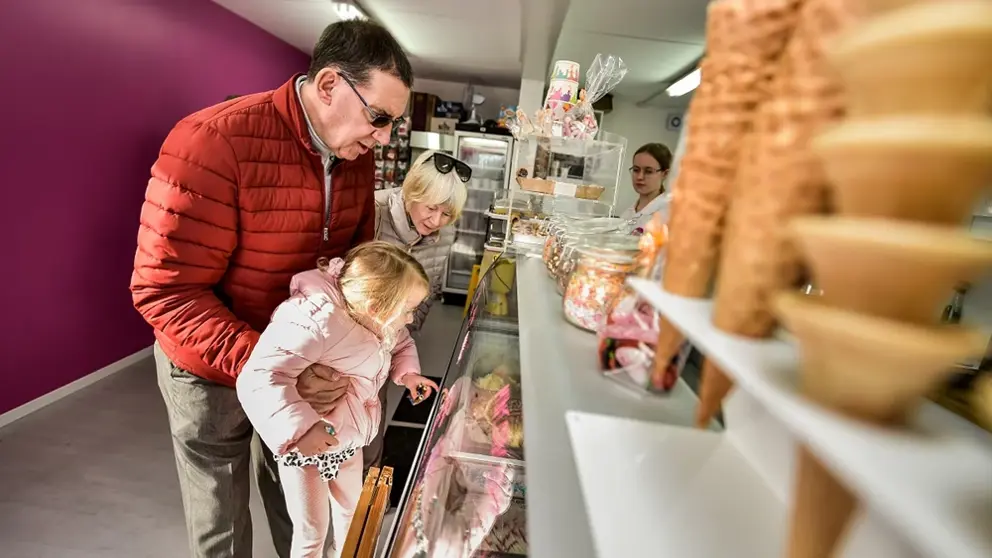 As residents Robert and Pauline Brogan explain:
"Chapelton is just such a lovely place to live, very friendly and community minded and it's brilliant having the coffee shop and also the restaurant/ brasserie just a stone's throw away. There are lots of nice walks and lovely views to be appreciated too."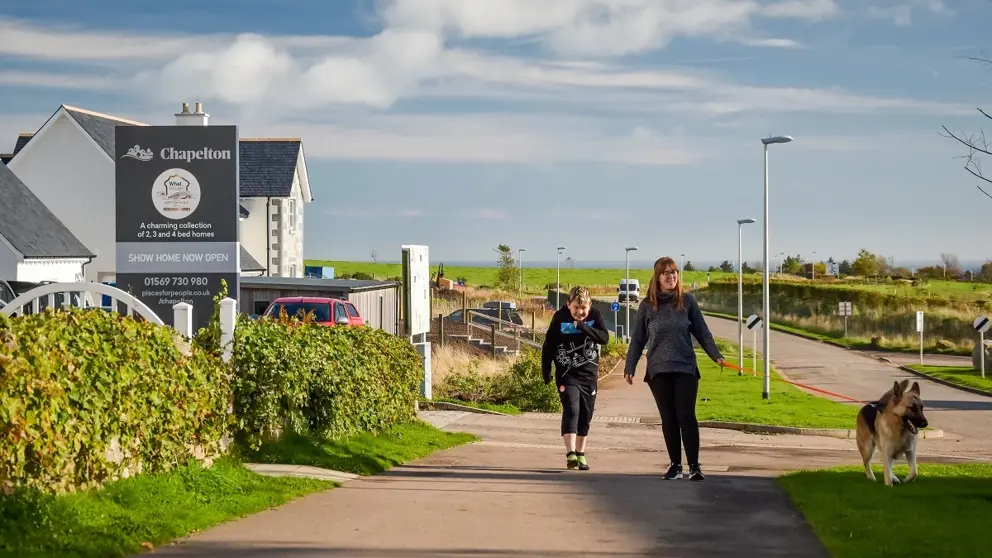 Which brings us finally to Chapelton's location. Its stunning countryside and coastal location are spectacular enough, but the town's plentiful green spaces and nearby woodlands are perfect for enjoying family time, walking the dog or – for the more athletic – taking to the saddle in Chapelton's annual Charity Bike Ride.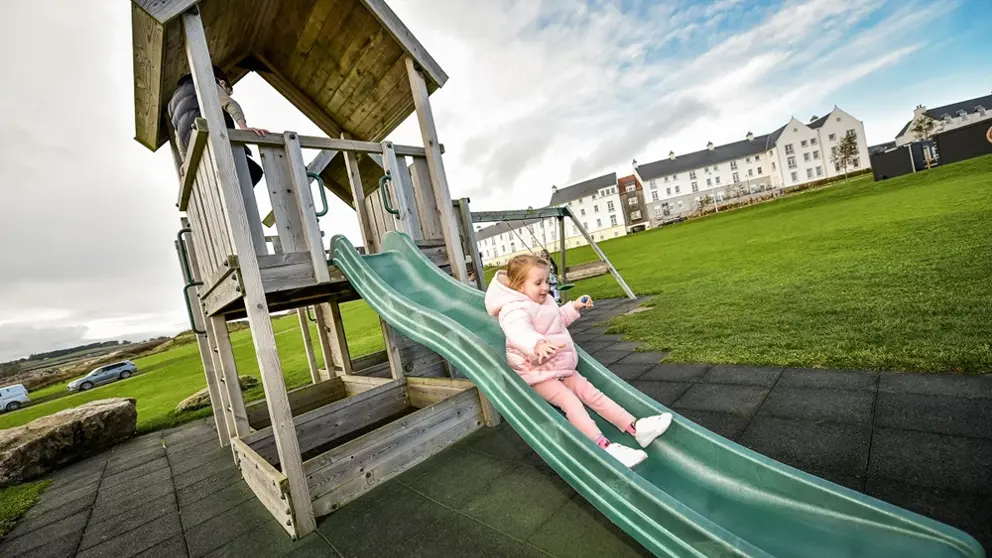 Where better to put down roots?
A big thank you to our resident models for helping to showcase Chapelton's welcoming neighbourhood and the great sense of community that has blossomed there.