Scottish Housing Day 2023: Careers in Housing
13 September 2023
Housing as a Career
Here at Places for People Scotland, people are central to everything we do. Today is Scottish Housing Day and this year the theme is 'Housing as a career'.
Our people are the life and soul of this housing association, supporting our customers - and the communities where they - live to thrive.
Looking after 9,000 homes for our 10,500 customers is a mammoth task, which would not be possible without the hard work and dedication of our staff in communities across Scotland.
To celebrate this important day, we are shining a light on just a handful of the incredible people who work at Places for People Scotland, who represent the much larger team that makes a difference every single day.
Their routes into housing are all unique, which shows that there is no set path in the sector. Our strength is in our diversity. No matter your background, if you have a passion for making a difference then working in housing, for Places for People Scotland is for you.
Alisha Gilroy – Apprentice Housing Officer
Alisha began her apprenticeship with Places for People Scotland in July 2022. Unfortunately, she previously had a negative experience with her housing provider, which made her want to drive change within the sector. Places for People Scotland offered her an opportunity to do that.
Her role with us also allows her to help people, which is something that she loves. Before joining Places for People Scotland, she was a taxi driver for disabled children. Caring people like Alisha are central to our work, supporting our customers to thrive.
After a year of her apprenticeship, Alisha said: "Although I was initially nervous about applying for the apprenticeship, I am so glad that I did. The opportunity has been challenging but really rewarding. I came to Places for People Scotland because I wanted a job with purpose, that's exactly what I've found here.
"The role is quite similar to the taxi in some ways. It's all about people and relationships. I've got this mad crazy need to support people. I didn't have the support and I want to make sure people are seen and heard.
"Growing up in a scheme there are disadvantages. Fate is almost decided for you but, as I've shown, if you can make a change for yourself then you can help make it for others too.
"Community is really important to me."
Jennifer Wilkie – Retirement Living Service Manager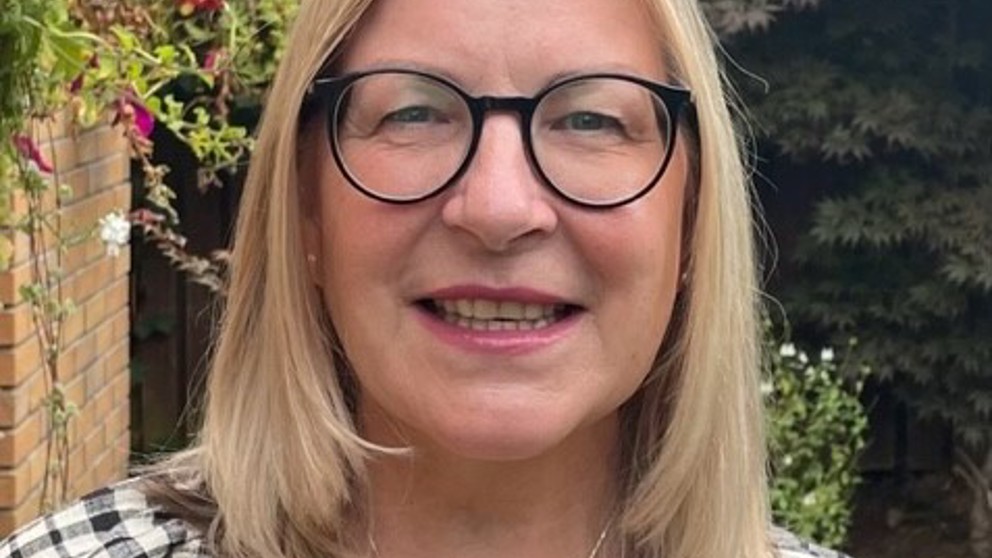 Jennifer joined Places for People Scotland in September 2010 as a temporary sheltered housing manager at Lauriston Park. Six months later, we were delighted to offer Jennifer a full-time position at Salisbury View, supporting people there to live fulfilling lives in homes that fully cater to their needs. "What I really liked about being a sheltered housing manager was getting to know everyone, being part of their lives and making a difference. Working in housing is a great way to make your community a better place."
After a few years in this role, Jennifer was able to use her experience to benefit customers across East Lothian and Midlothian as a team leader then in 2022 she became the Service Manager for the team. Although initially daunted by the responsibly which came with the role, Jennifer was able to grasp this opportunity and strengthen the service we provide to our customers in this part of Scotland.
Reflecting on her housing career, Jennifer said: "I love my team, I'm really lucky, we are all very committed to our work and our customers and take great pride in what we do. Taking on a management role has been a good challenge and has given me a chance to learn and develop my leadership skills. Places for People Scotland - and the housing sector more widely - is full of supporting and encouraging peers who are always willing to share their advice and ideas."
Jennifer gives this advice to others interested in a career in housing: "Visit some developments, try job shadowing, work experience. There's lots going on and our jobs are so varied. It's all about how we maintain our properties,  keep our customers' homes safe through our health and safety work and put our customers first. We work with external agencies to support customers. Truly a great company to work for. There are great opportunities to progress. You can progress up the way but we have also had people move teams to and from mine which means experience and skills are being shared within the Company."
Marco Pelosi – Scheduling Team Leader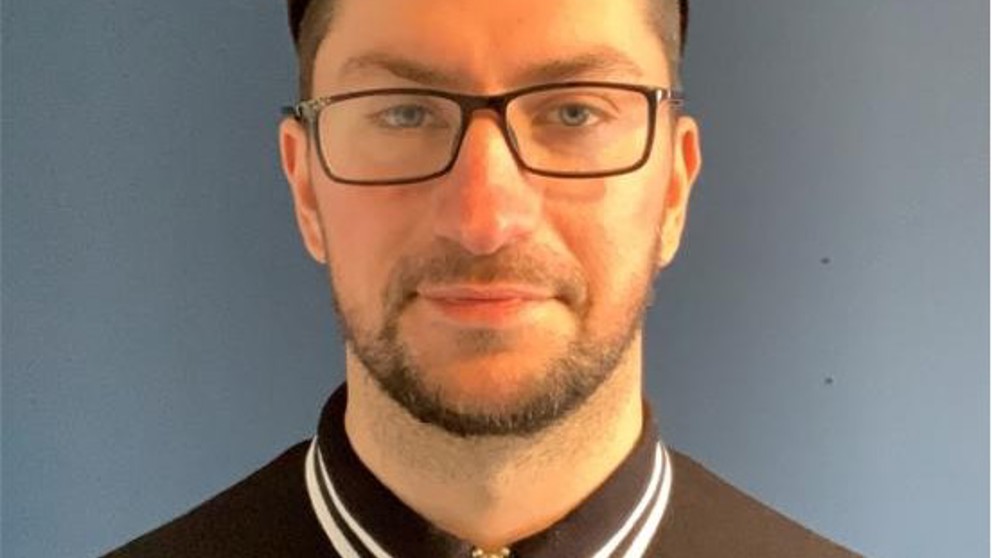 Marco is new to Places for People Scotland, having joined us in May 2023 as a scheduling team leader for gas repairs and maintenance. Marco works with colleagues in Scotland and England, ensuring that the maintenance of gas supply reflects the regulatory environments in both countries, and the distinct needs of our communities.
Before launching his career in housing, Marco was a professional footballer. He played for clubs in Scotland and for Perth FC in Australia. Following the birth of his son, he and his partner returned to Scotland, at which point he hung up his football boots and decided to take on a nine to five job. Working in the housing industry, Marco found that his passion for teamwork – homed throughout his years on the football pitch – came in handy, At Places for People Scotland, he's able to take the skills he's learned on the pitch and apply this in his work in housing – helping get the most out of people to deliver one common goal.
On his journey into housing, Marco said "There really is no set route into the housing sector. I'm a perfect example of someone who came from a completely different field (the football pitch) and found a successful career in the industry. My advice to anyone thinking about a career in housing would be to go for it, take on new opportunities and find out what you're passionate about. There is something for everyone."
Amy Walker – Regulation Business Partner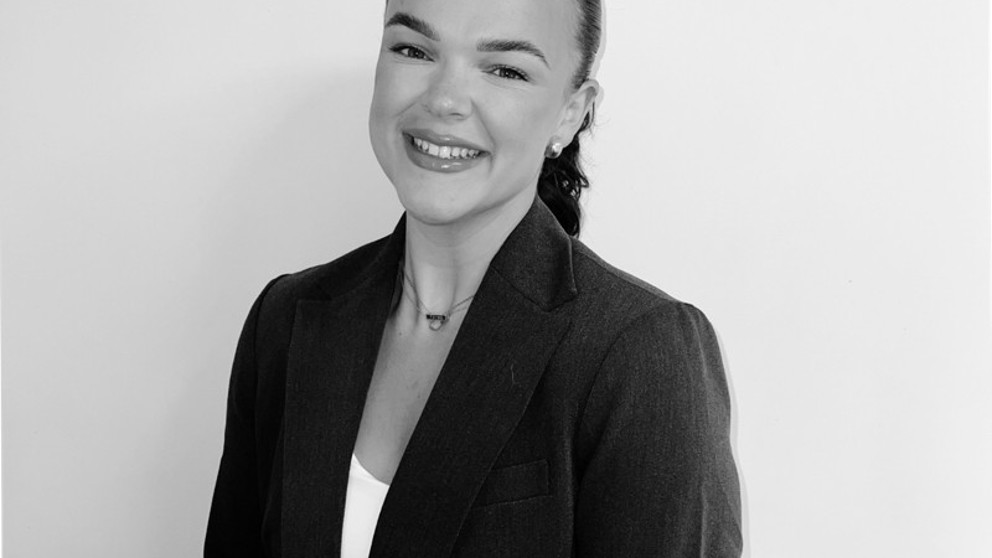 This month marks four years since Amy joined Places for People Group.
Her career path changed while she was studying midwifery at university. After earning her qualification, she applied for our graduate programme and got a position with Living Plus as a specialist landlord coordinator. Her passion for helping people attracted her to the role. Our emerging talent programme supported Amy in the early part of her career in supported housing, helping her to become the invaluable colleague she is today.
She was nurtured by her mentor, Judy Hardy, who supported Amy in her day-to-day role and encouraged her ambition to take on new opportunities to learn about how the business works. This led to Amy taking on the role she has today in the Regulation team.
Looking back on the early part of her career in housing, Amy said: "The emerging talent programme was a real leg up into the organisation with great exposure and access to senior leaders. It presented me with lots of challenging situations, such as presenting to senior leaders, team building and solving complex problems."
She now works as part of a close-knit team, helping us navigate and understand the complex regulatory environment in Scotland, while ensuring standards remain consistently high for our customers.