Breaking barriers with Active for Health
27 September 2023
At Places for People, we're committed to creating and supporting thriving Communities by delivering a wide range of activities that promote health and wellbeing.  
So, we are excited to introduce 'Active for Health', an exciting new initiative funded by the Places Foundation for 2023. This project is designed to drive behavioural change and encourage individuals to lead more active lives by providing access to exercise classes to various groups across Edinburgh.  
Active for Health in Action 
Since its launch in April 2023, Active for Health has already achieved significant milestones. With 28 sessions already conducted, we're proud to have engaged a remarkable 1,461 participants spanning a wide age range from 5 to 92 years old. This success wouldn't have been possible without our dedicated Places Leisure colleagues, led by Healthy Communities Manager (Scotland), Paul Sanderson. 
Beyond just physical activity  
Active for Health goes beyond just physical, it promotes a broader message of Health and Wellbeing. Collaborating with local healthcare partners, we aim to understand what needs exist that are currently not being met in our Communities. 
One of the key features of Active for Health is its delivery within areas of need. By taking our initiative directly to individuals, it allows us to engage with hard-to-reach groups and individuals who may face barriers such as transport or mobility issues that limit their ability to participate in physical activities. In the past, projects of this type have struggled as individuals can be reluctant to walk short distances to attend leisure centre sessions due to fear of the unknown and negative perceptions.    
Extending our reach in the Community   
By working closely with our Places Leisure network, Active for Health has successfully extended its reach to three older people's housing schemes, Norton Park, Drum Court, and Fountain Court.  
These sessions cater to individuals who are deemed inactive (engaging in less than 30 minutes of physical activity per week) and are designed to improve mobility and prevent falls. Additionally, participants are offered comprehensive health and wellbeing checks consisting of essential physical tests including blood pressure, cholesterol, and waist-to-hip ratio assessments. The holistic wellbeing review, which covers lifestyle and background, can equip participants with guidance to make positive changes for improved health and wellbeing. 
Shaping a healthier future  
In addition to targeting older age groups, our project has extended its positive impact to the younger generation. We've taken proactive steps to address the pressing issue of childhood obesity by introducing weekly fitness sessions in three primary schools, situated in deprived areas, where access to PE teachers is limited.   
These sessions play an important role in addressing the alarming statistic from Obesity Action Scotland in December 2021, which revealed that 36% of children in the most deprived areas are at risk of being overweight or obese.  
The great news is that the project has really struck a chord with younger participants.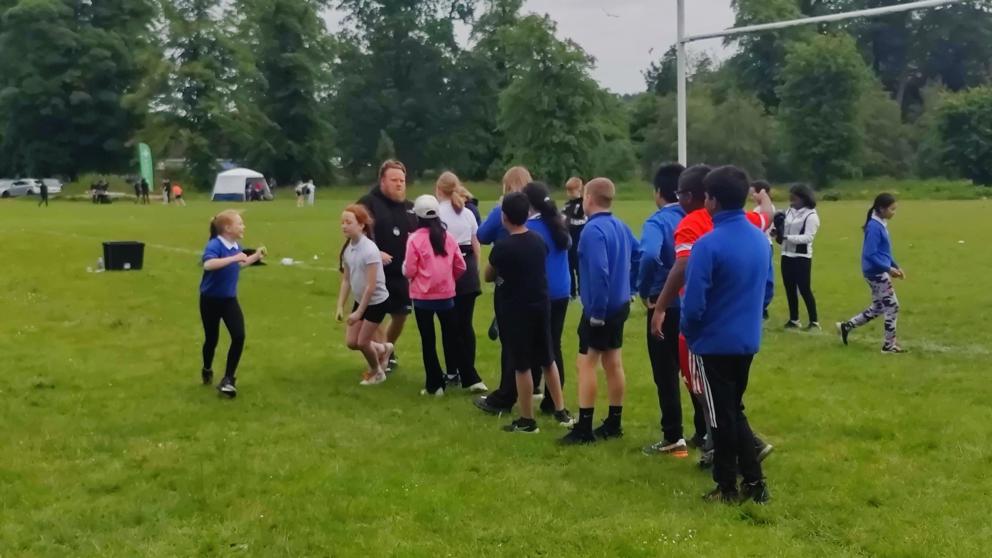 At Niddrie Mill Primary, weekly fitness classes are operating as a 'lunchtime club' for pupils who benefit from additional support during lunchtime due to a range of social, emotional, and physical factors. 
Continuing the project 
We are excited to see the Active for Health project develop throughout Edinburgh, supporting individuals to lead healthier lives.